DigiExam is composed of two parts:
Web application
 The web application (see figure 1.1) is used by teachers and professors to create, administer, and grade assessments and exams. It is also used by teachers to publish results and feedback to their students.  
 The web application is used by students to view their results and feedback.
 You can log into the web application here.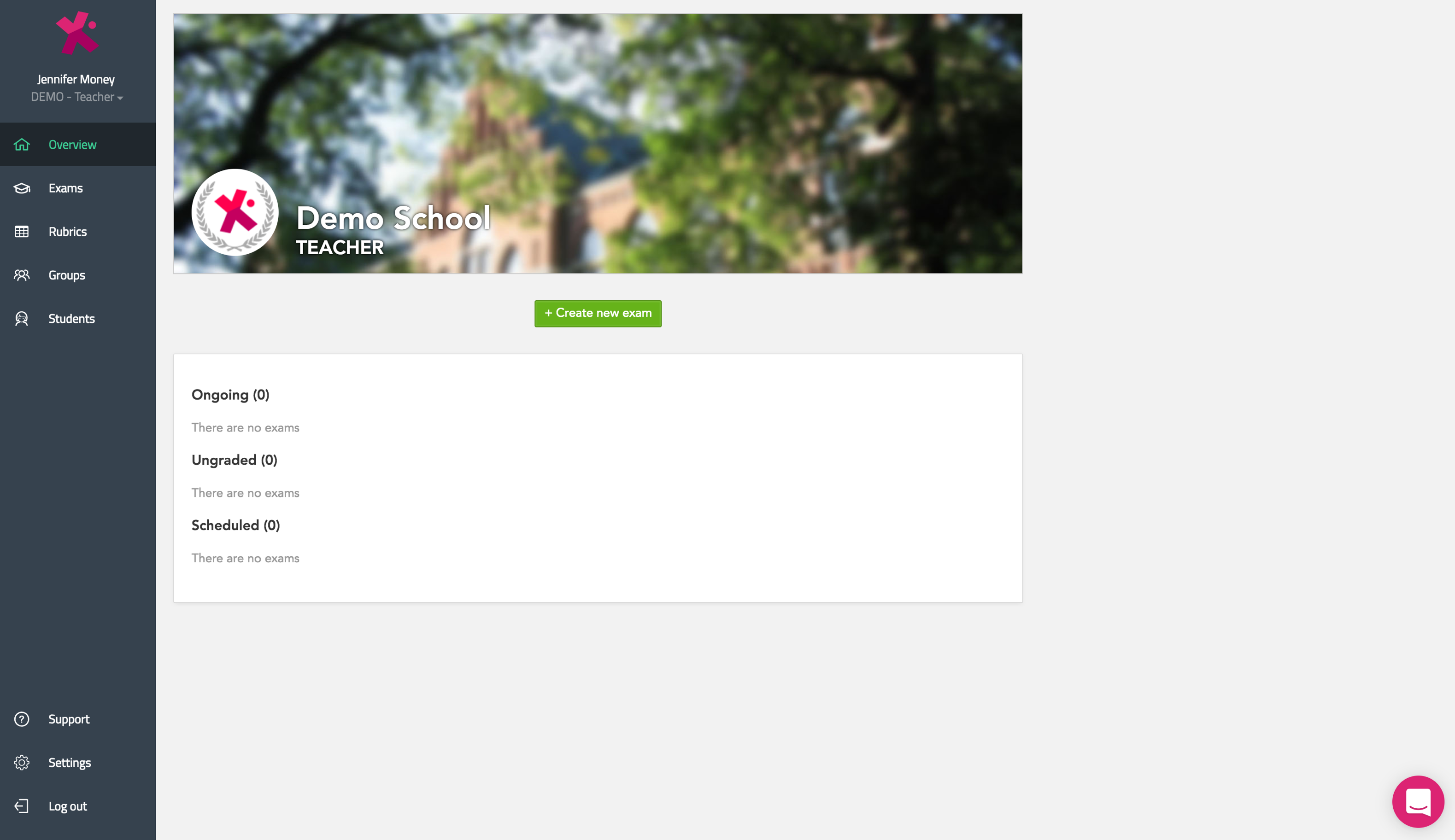 Figure 1.1
Student client
 The student client (see figure 1.2) is where students complete and hand in their assessments and exams.  
 Students can download the client here and find information regarding system requirements here.

Figure 1.2