Currently Digiexam offers the ability to upload quizzes and tests that have been created using most LMS systems.
1. Export the file from your LMS
The process for exporting quiz or test questions will vary depending on which LMS you currently use. You should visit your LMS system's support center to help you. Listed below are help files about how to export from some of the most common LMS systems.
2. Go to the "Exams" page on the Digiexam web application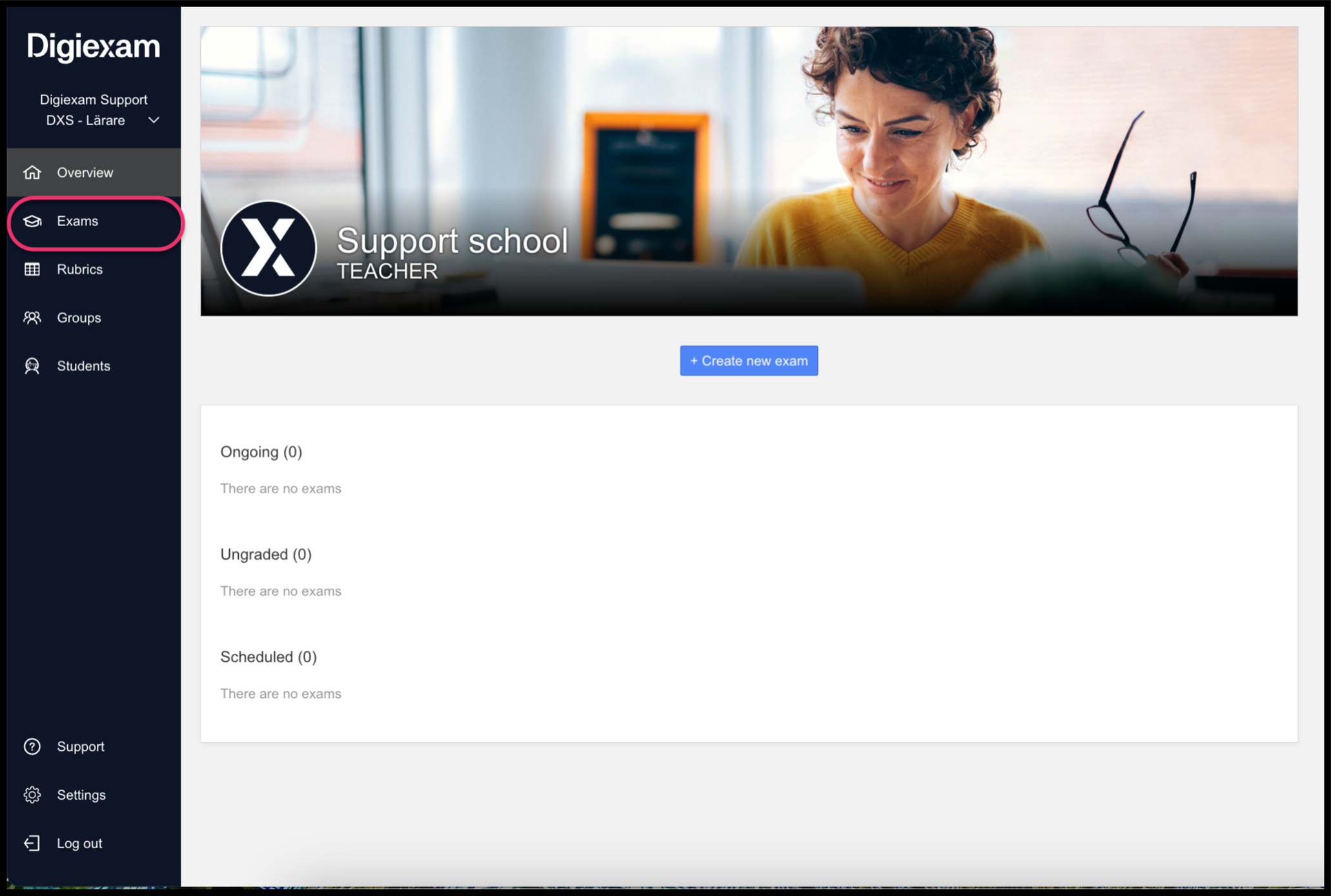 Figure 1
3. Select the "Import" button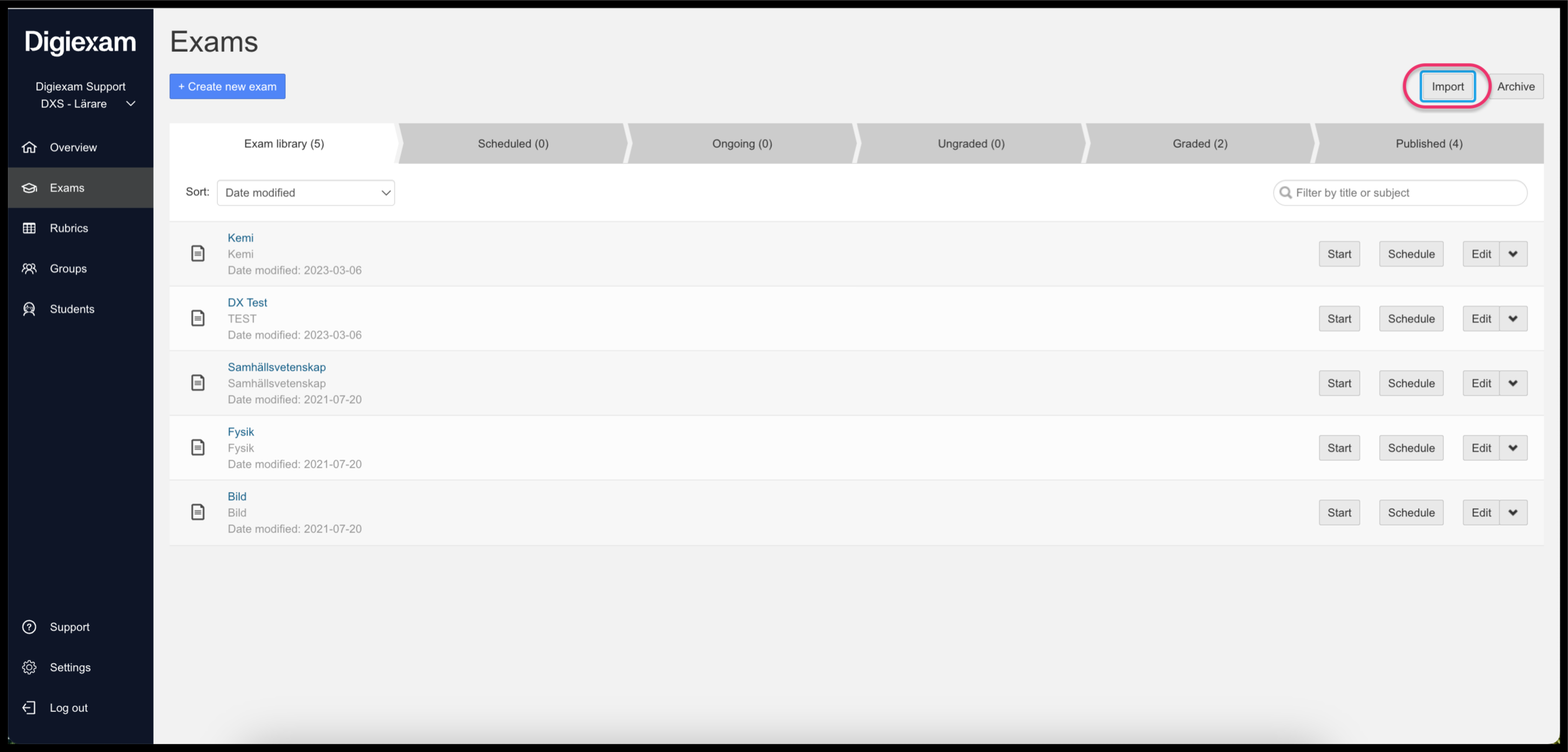 Figure 2
4. Add the files you want to upload
Please keep in mind, that Digiexam can only transfer questions that match our current question types. Our current question types include: single-choice questions, multiple-choice questions and text questions. The system will do its best to transfer and convert questions to the most similar format. For example, a fill-in-the-blank question may transfer over as a text question. A true/false question may transfer over as a single-choice question. Digiexam supports batch import.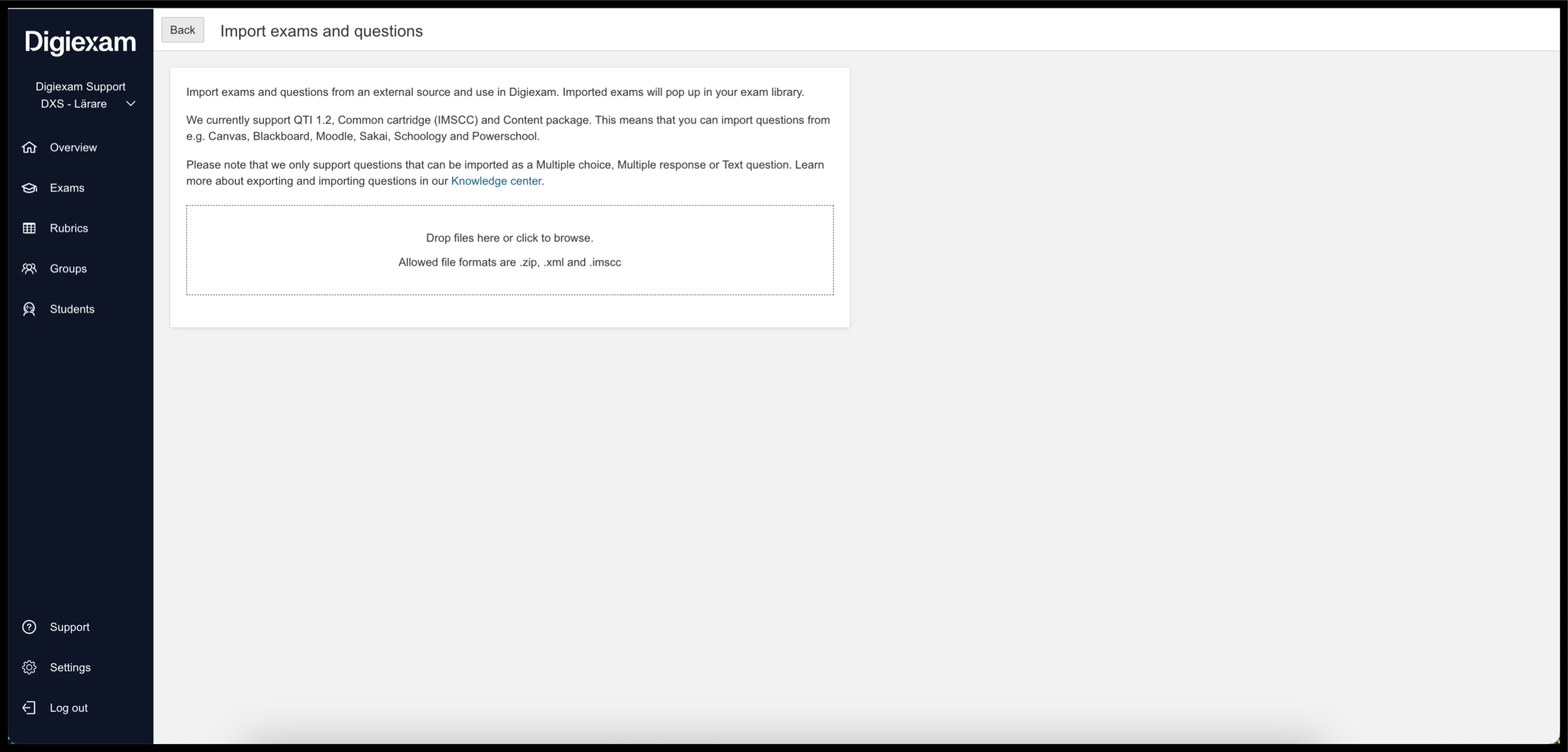 Figure 3
5. Select the green "Upload" button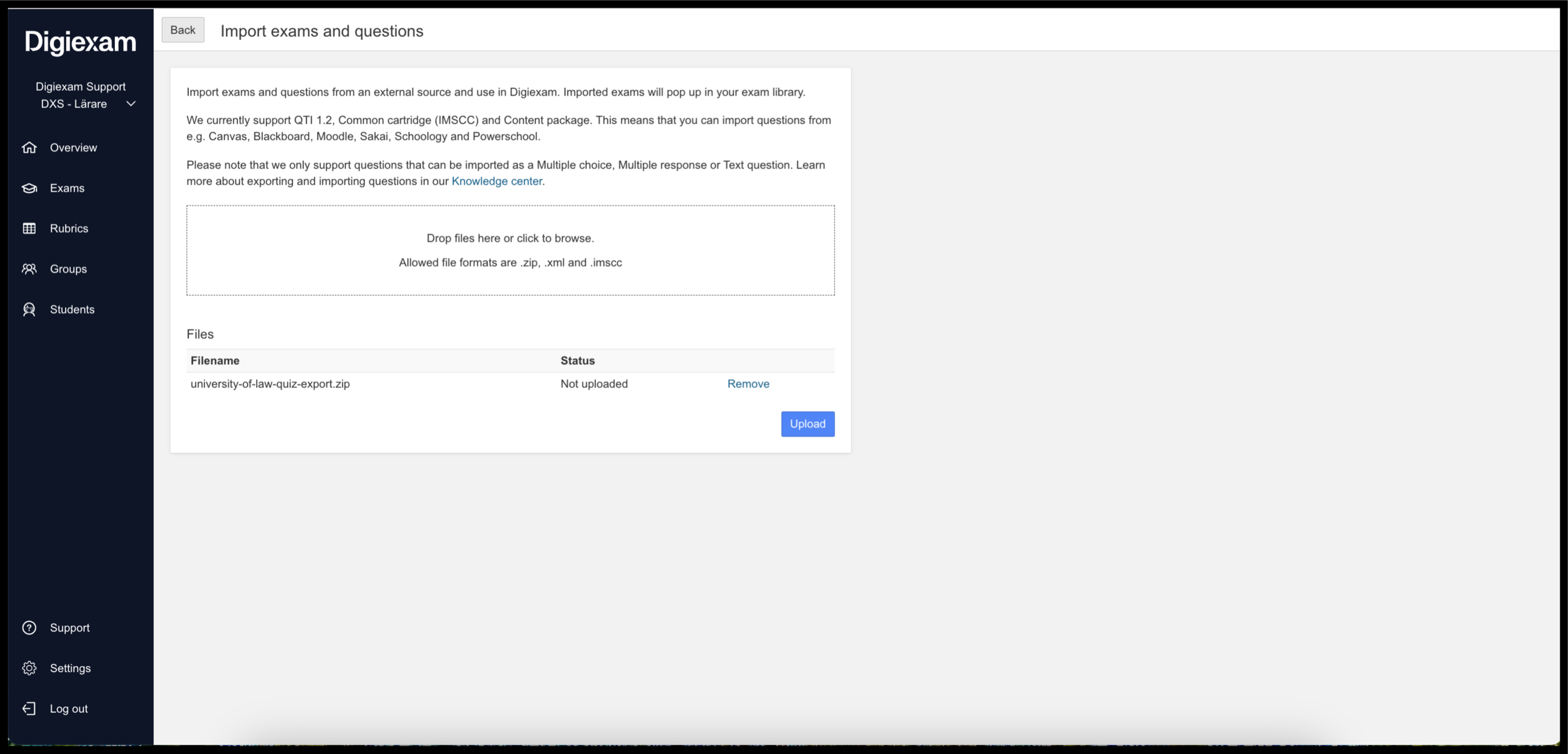 Figure 4
6. Confirm that your files uploaded
Once a file has uploaded successfully it will be listed under "files" with an uploaded status. It will also show you how many questions were successfully uploaded based on the question types that were transferred and converted. Select the View imported exams library after all files have finished uploading.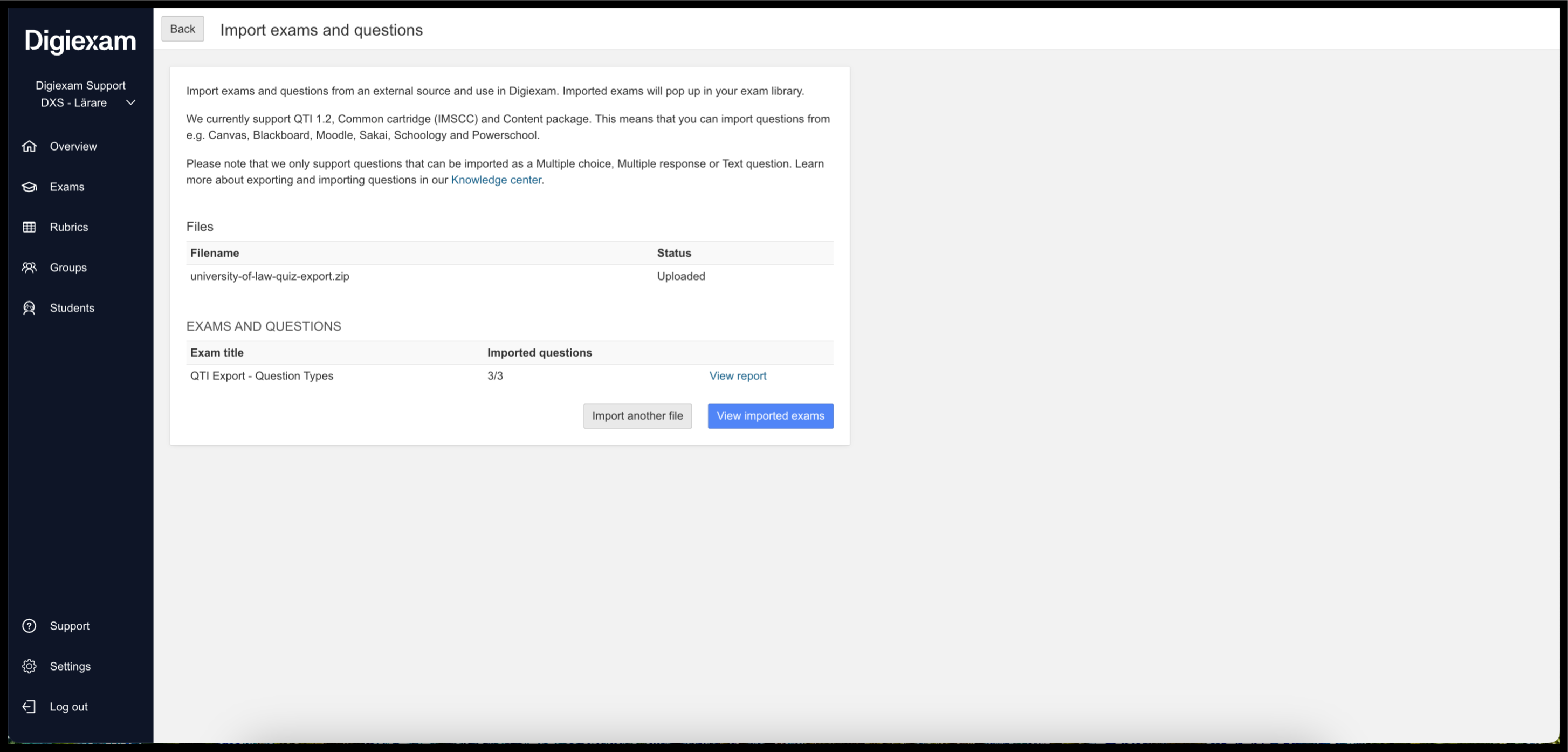 Figure 5
7. Exam library
Your exams will now be added to your exam library where you can start, schedule, or edit them as needed.

Figure 6
---