Welcome to DigiExam. Here you will find everything you need as a student to get started with the DigiExam client, including a checklist of hardware and software requirements. 
As a student you will take your exams and view your assessments in the DigiExam client.

It is important for you to know that when an exam is in progress, your answers are autosaved every 10 seconds both to DigiExam's servers and also locally on your device. In case your device crashes or freezes, the exam can easily be restored without the risk of losing any of your work.
After the exam has been handed in, you can log into your account through the DigiExam web application by clicking here.
Choose region
Ask a DigiExam administrator at your school/university if you do not know which region to choose.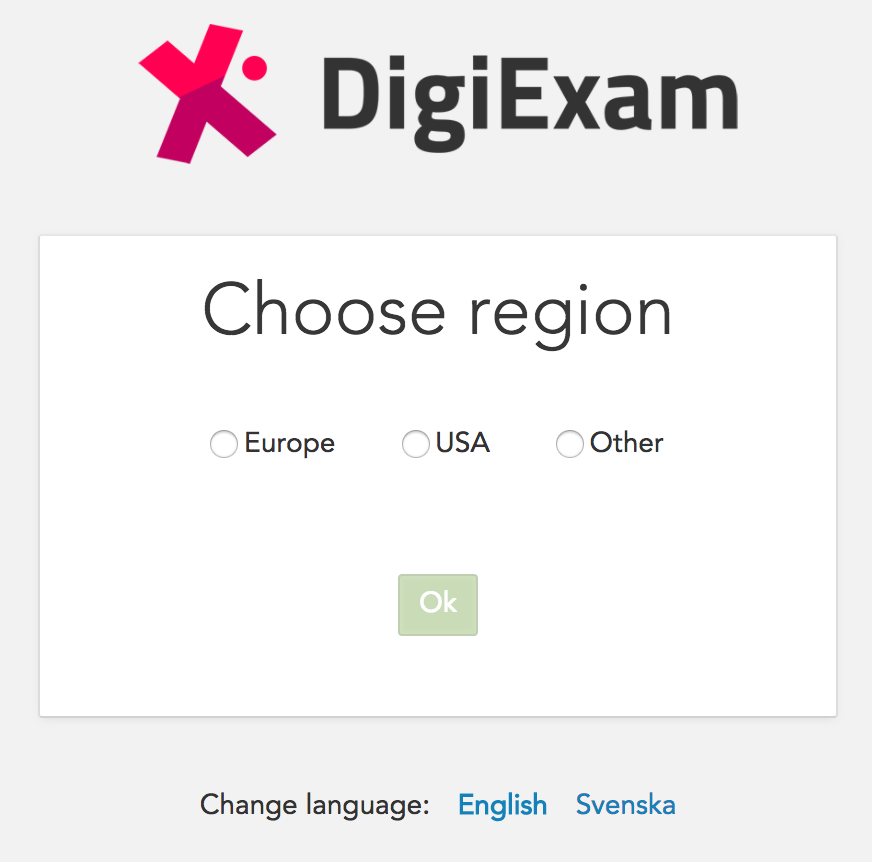 Figure 1
When you are logged in, you can see a summary of the exams you have taken with DigiExam, as well as your exam results that your teacher has published.
So, remember:
Exams are started, written and handed in using the DigiExam client.
A summarized view of your exams can be found by logging in to your DigiExam account.
Download the DigiExam client
Chromebook | Mac | Windows
Installation guides: Click here
System requirements: Click here