By turning off all sharing and remote control capabilities on the Mac, the risk of interference will be minimized during the test/exam session.
If any sharing or remote control function is enabled and a connection attempt is made during the test/exam session, a dialog box will appear that can only be unlocked by the exam supervisor.
To turn off sharing and remote control on Mac, do the following:

1. Go to the Apple menu in the top left corner, click on System Preferences and click on Sharing (see Figure 1)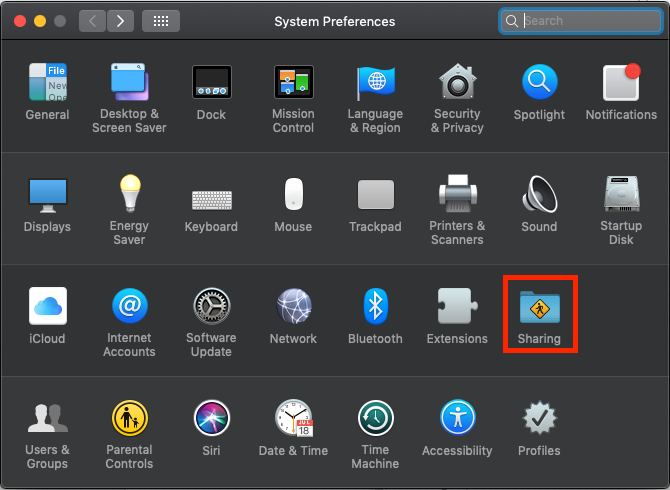 Figure 1
2. Deselect all checkboxes (see Figure 2)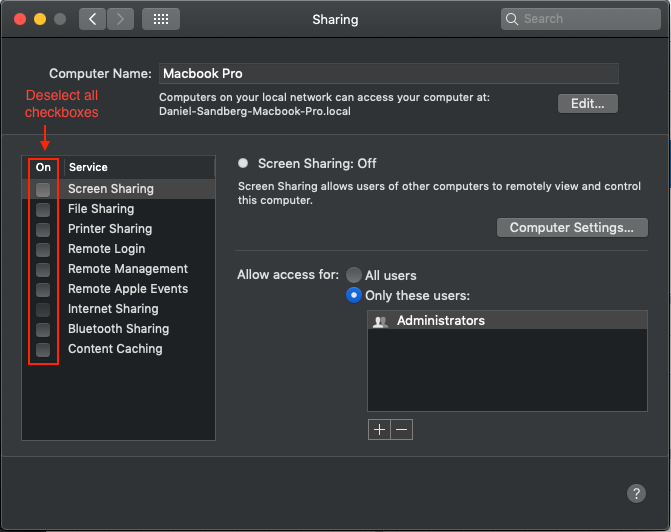 Figure 2
No connections will now be able to access the Mac and the dialog box will not be activated in DigiExam.