Virtual machines can prevent exams from starting or cause disturbance during an exam, for example by being kicked out of the exam in Digiexam because of security reasons.
First of all, any installed virtual machines should be uninstalled via the program, sometimes the easiest way is to install and uninstall the program again if you've had the program installed at some point. Programs like CCleaner can also resolve this problem by clearing any "registry" left behind by the program that may be causing this error message.


If no virtual machines have been turned on or activated by the user, it could be the built-in Windows 10 virtual machines that are causing the problem. Follow these steps in order to turn off the built-in virtual machines.
Hit the Windows Key and type "Windows features"
Click on Turn Windows features on or off

.

When the dialog appears, look for the below options and

deselect it (figure 1):

Hyper-V
Virtual Machine Platform
Windows Hypervisor Platform
Windows Sandbox
Windows Subsystem for Linux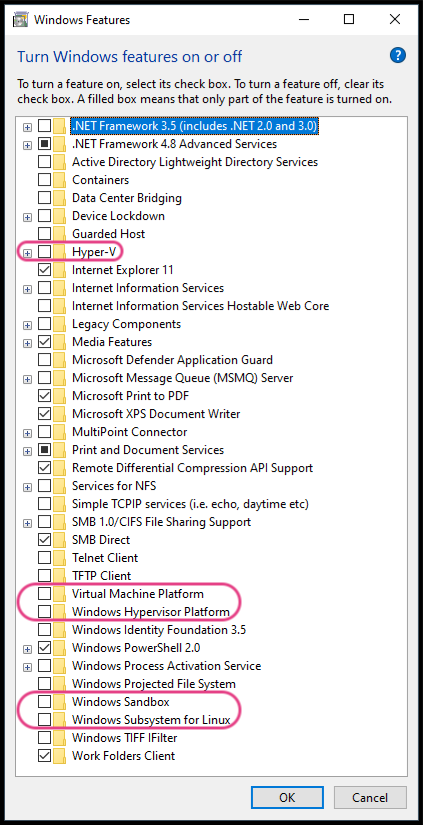 5. Restart your computer when prompted.
Now, these should be turned off. Uninstall and reinstall the Digiexam app. If that does not help, your device needs to be formatted.


---