With the new update, as an account manager in Digiexam you can now create student accounts. In this guide, we go through the news for the role of an account manager and show, step by step, how new students are added to an organization and what is required for them to be able to complete an exam.


---

Summary
Account managers can create new student accounts.
Unused student accounts can be deleted by an account manager.


---
Students tab
One of the two new tabs that an account manager now has access to is Students (figure 1). Where account managers can:
Search function
Create a new student
Import students (bulk import)
Remove students

Search function
By filling in either name, student code or e-mail address, you can search for students (figure 1). In the list of matches, you can see which accessibility settings they have access to and you can also filter on one/several settings by clicking on Accessibility settings and selecting one/several options. From here, you also have the opportunity to click on a student and see the student's account.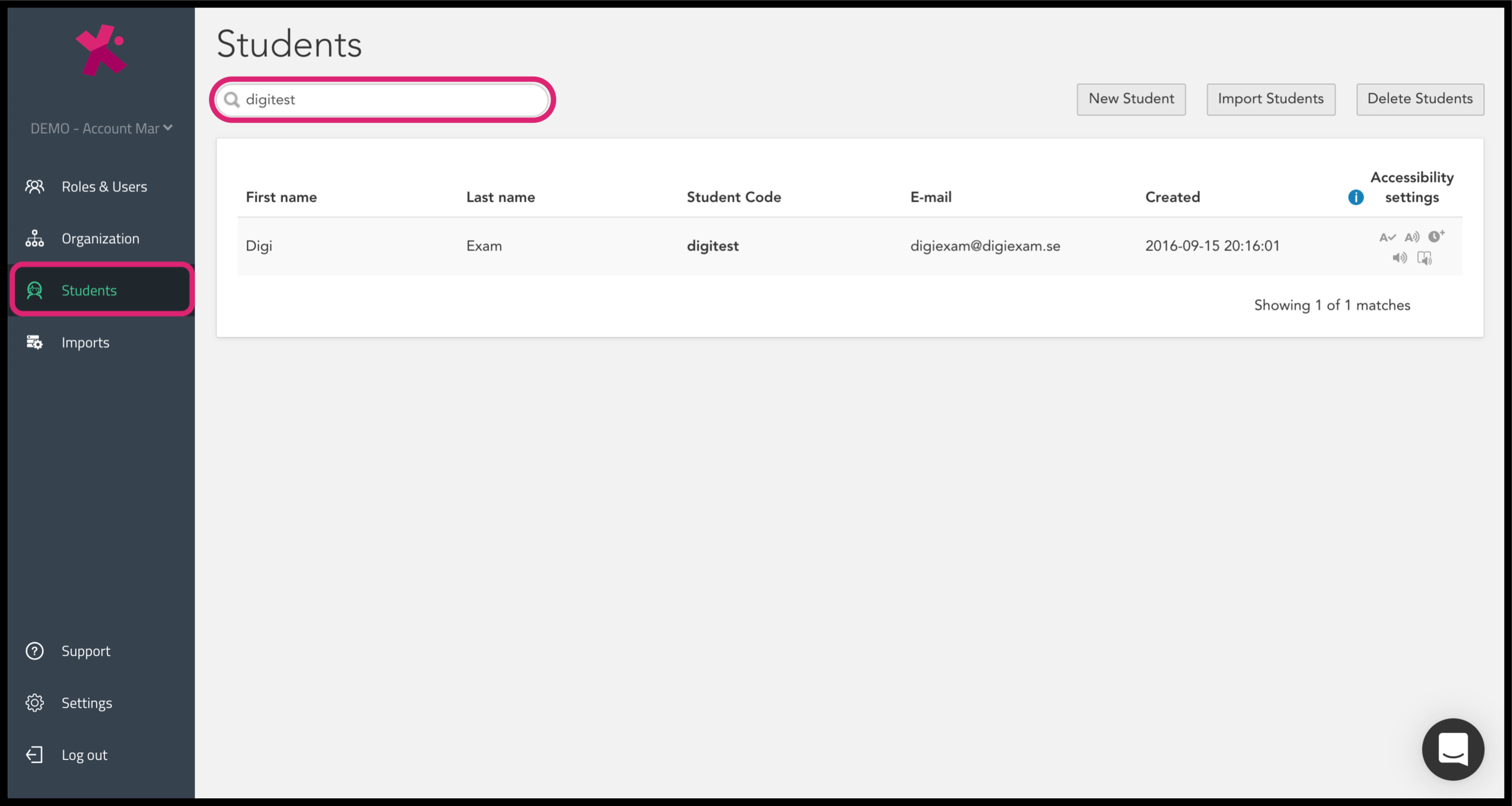 Figure 1
New student
To create a new student:
Click the New Student button (figure 2)
Fill in the student's information, then select any accessibility settings and click Create (figure 3)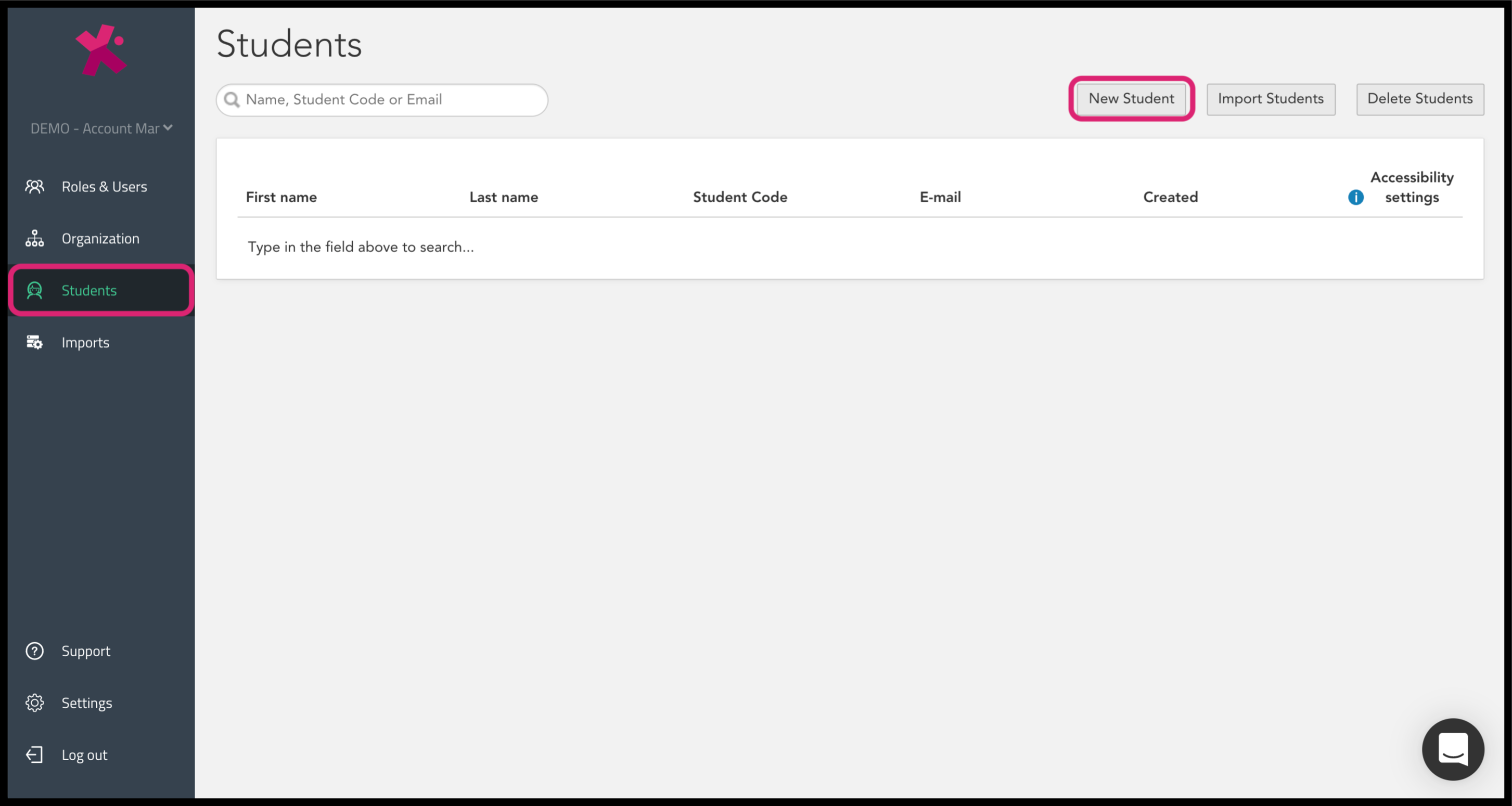 Figure 2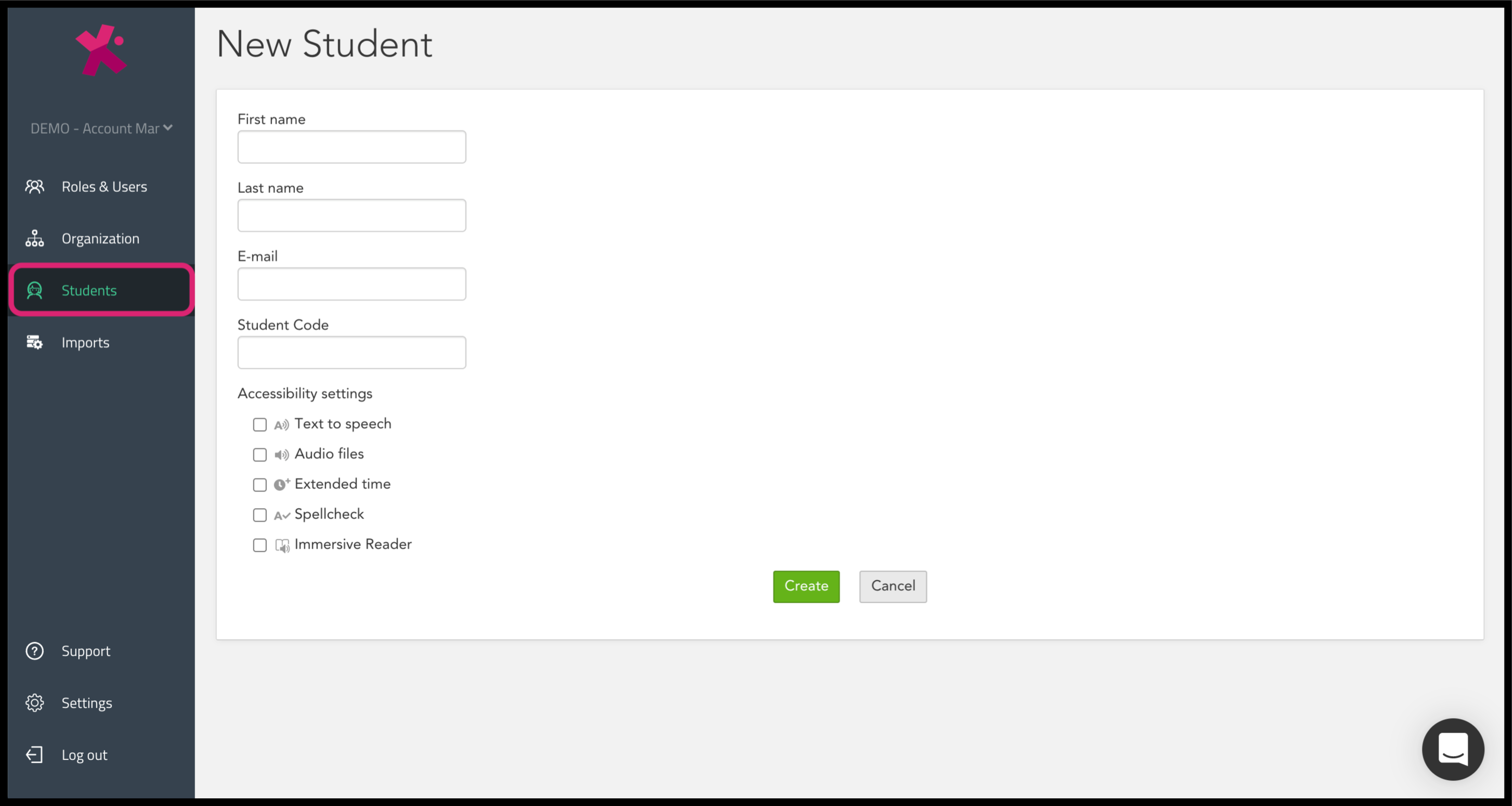 Figure 3


Import students (bulk import)
To import several students at the same time:
Click the Import Students button (figure 4).
Copy the student data (students' details) from your spreadsheet (figure 5). Accessibility settings and Password are optional.

NOTE! The columns must have the order email address, first name, last name, student code and any accessibility codes in the spreadsheet as in the example in figure 6.

Note! If a password is not entered, the students will receive an email from us where they can create a password themselves. If, on the other hand, a password is entered, it needs to be communicated separately to the students, as the password is not communicated to the students on our part.


Paste the students' copied assignments in the field where it says Paste the student data here (figure 6).
An overview of the import is displayed and changes to accessibility settings are possible even in this step. Then click on Import Students to create the specified student accounts (figure 7).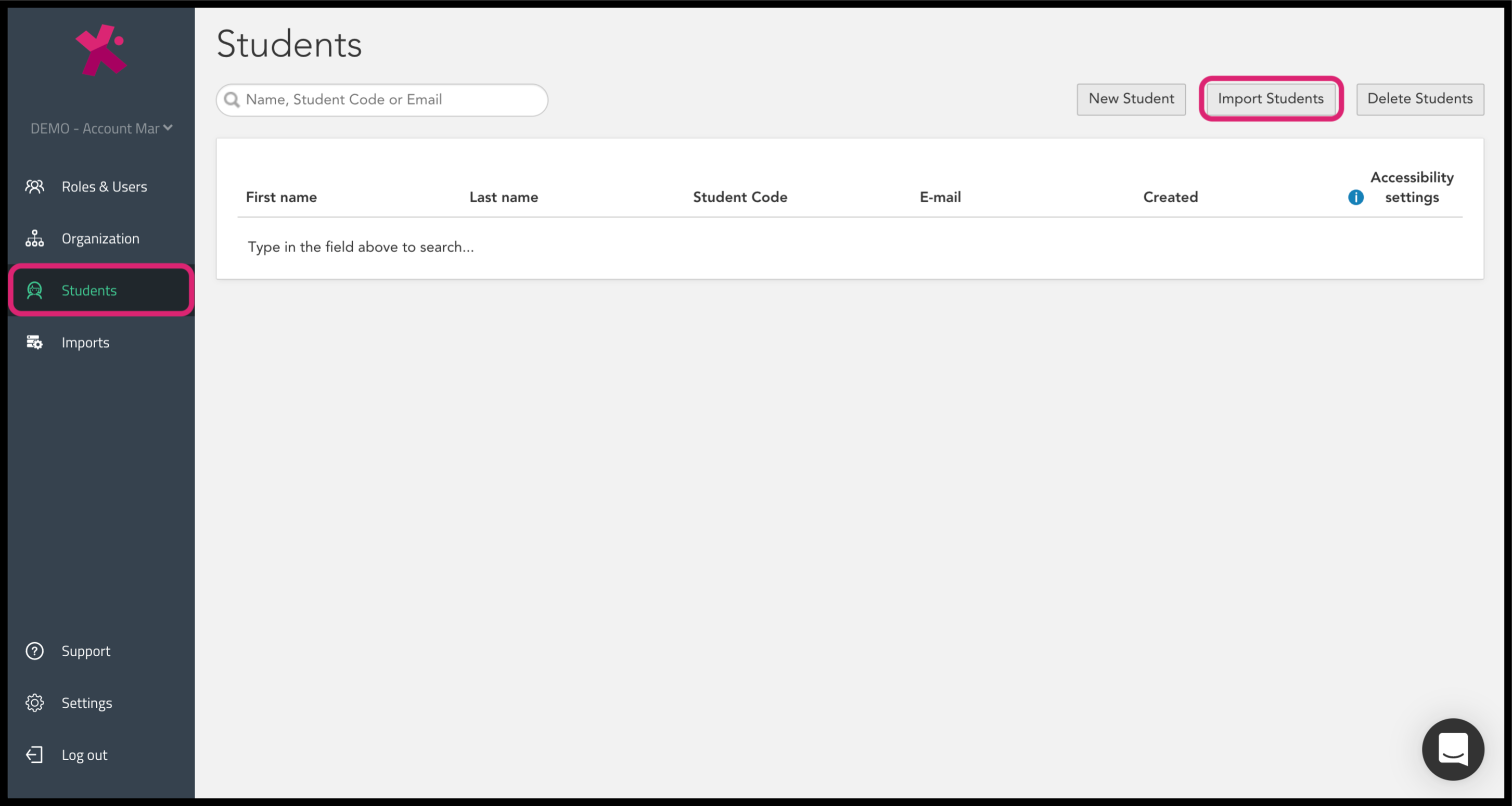 Figure 4

Figure 5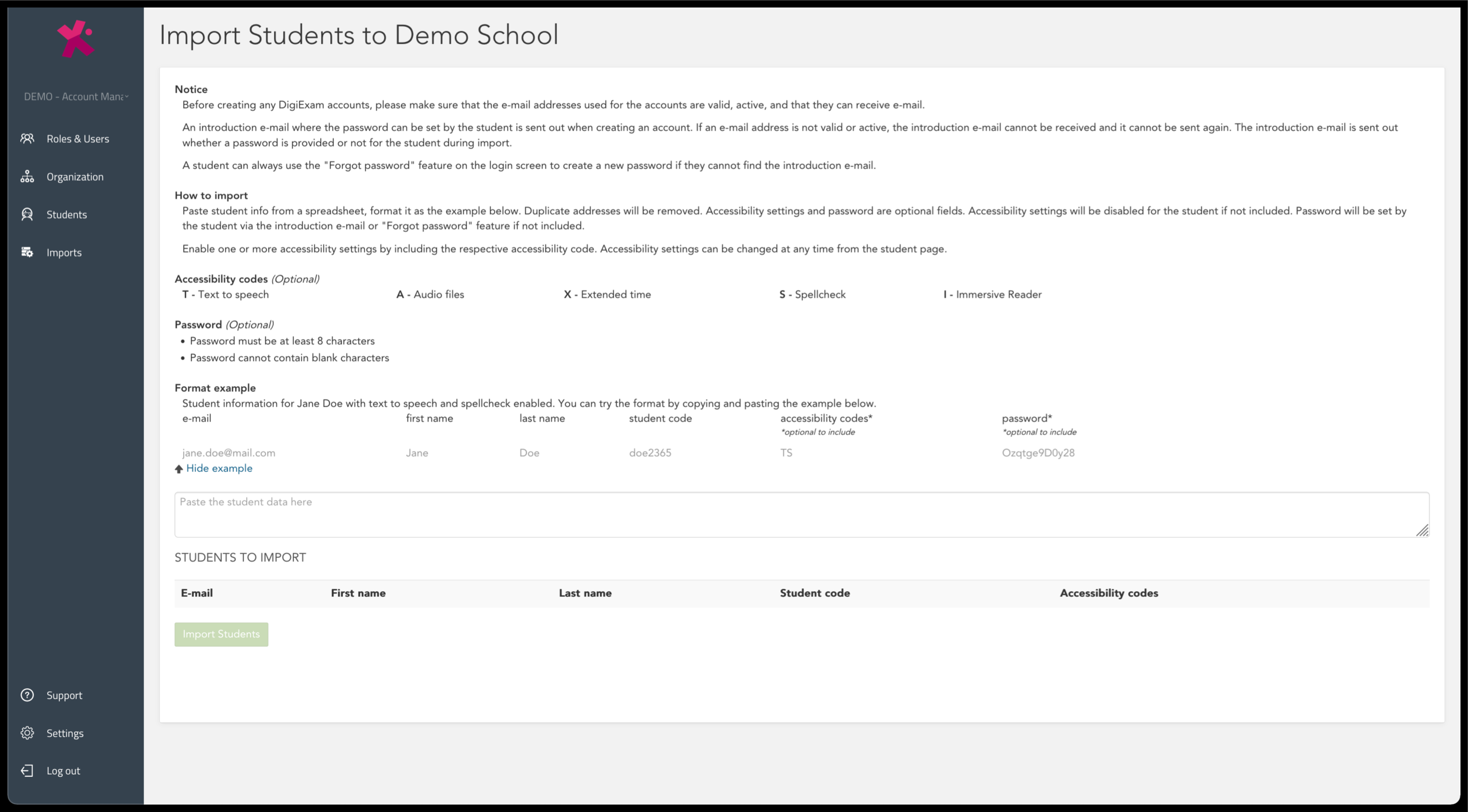 Figure 6

Figure 7
---
Imports tab
The other new tab that an account manager has access to is the Imports tab. Here, an account manager can see an overview of all imports that have been made within the organization (figure 11) and by clicking on one of the imports, you get access to the import details (figure 12). It is also possible to access the student's account from here.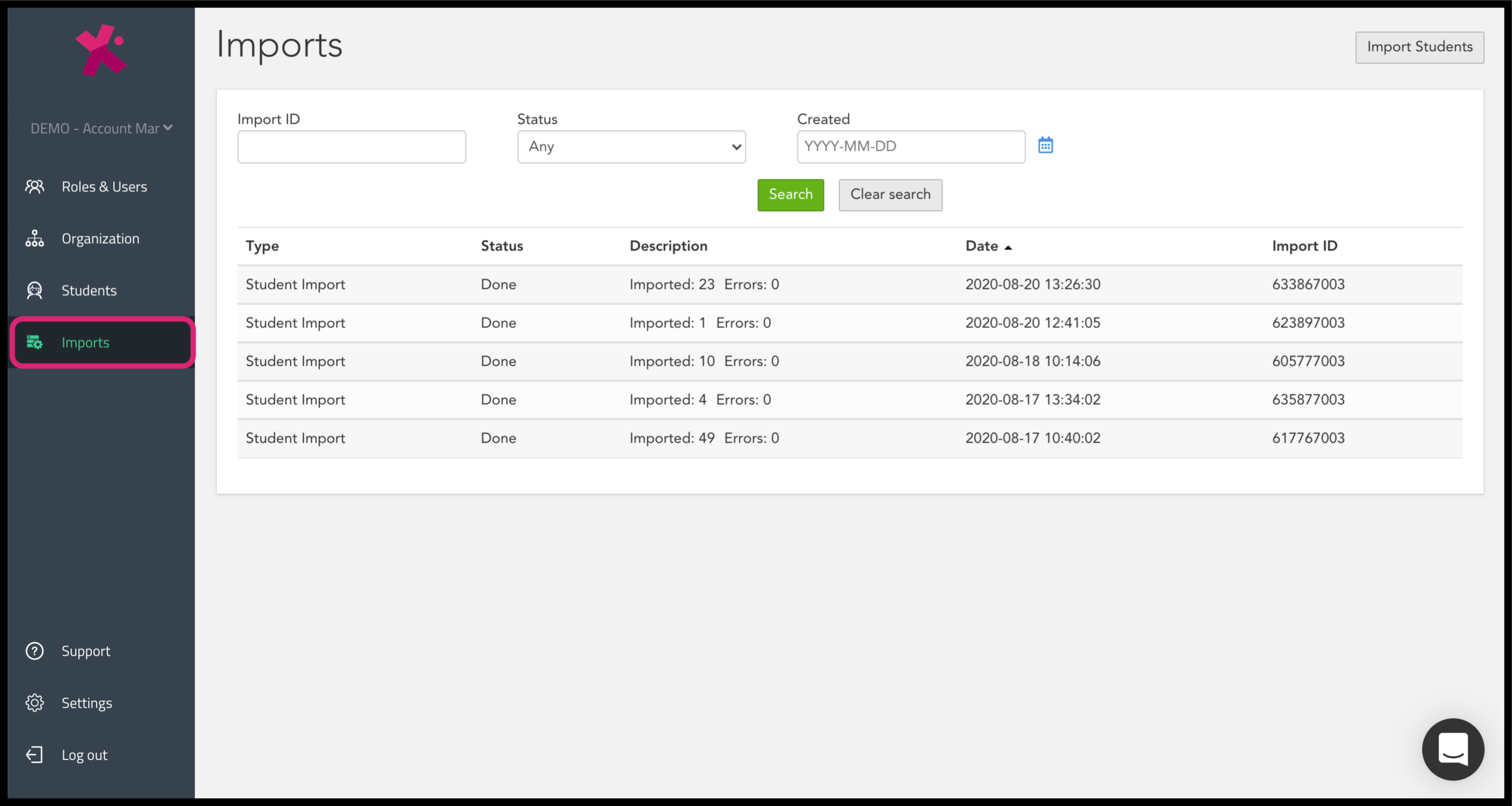 Figure 11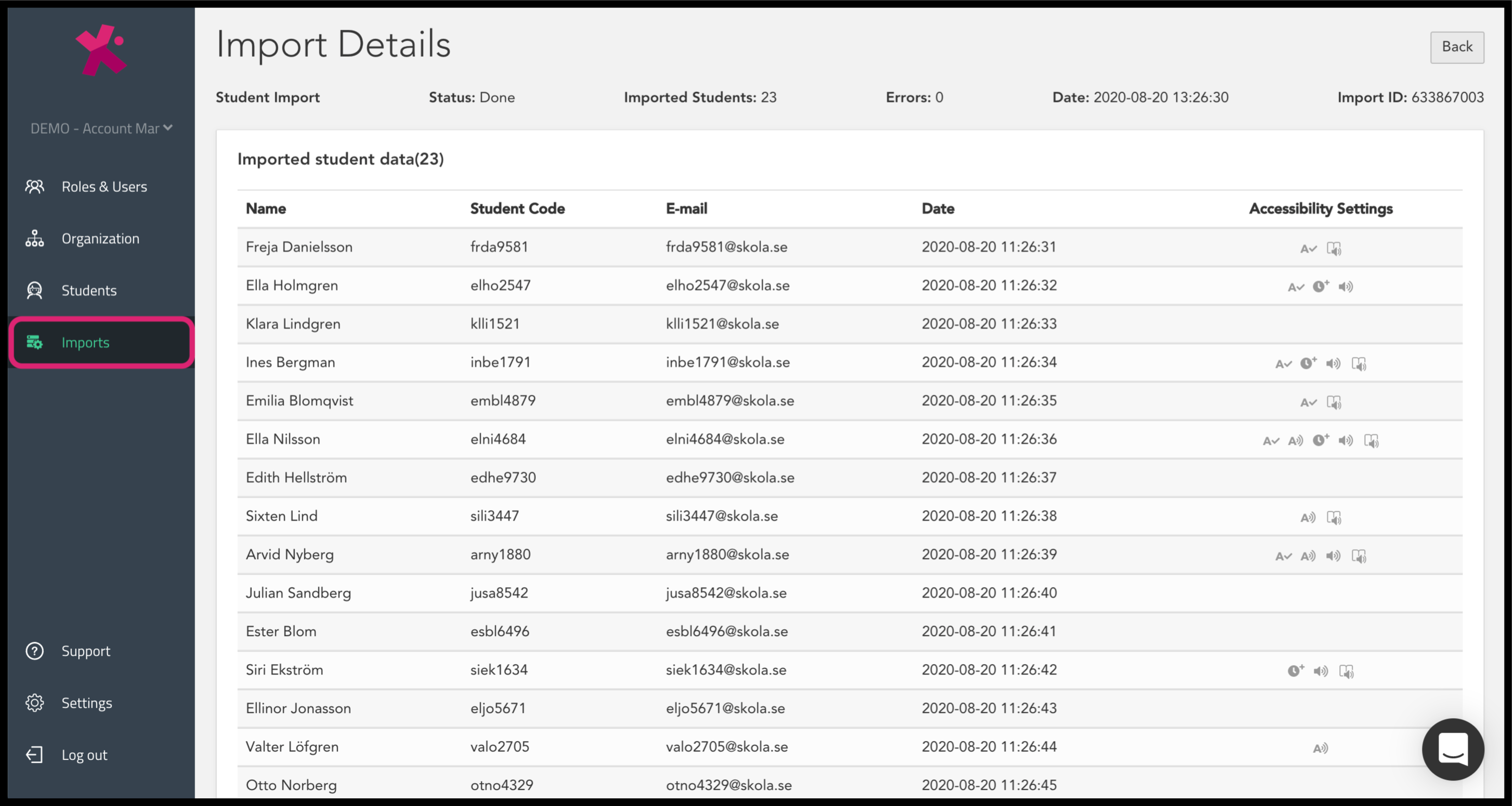 Figure 12
---