Account managers can now change individual student codes or several student codes in bulk by following the steps below:
---

Change an individual student code
Click on Students.
Search for the student's email/student code/name.
When you have found the student, click on the student.
Click on the pen next to the student code to change the code (figure 1).
Enter the correct student code.
Click Save.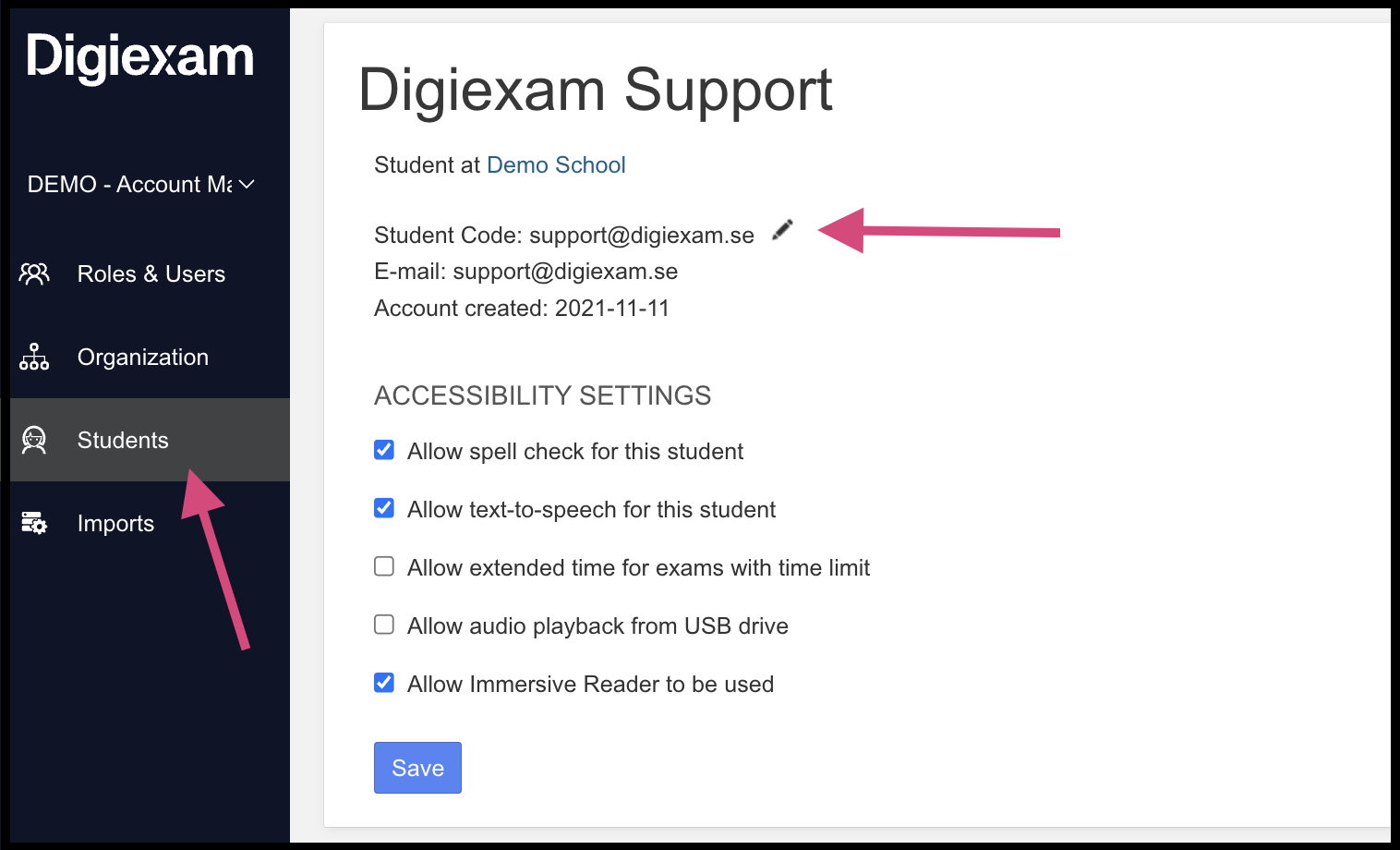 Figure 1
---

Change student codes in bulk
Click on Students.
Click on Change Student Codes (figure 2).
Paste from Excel in the format: email address, student code (figure 3).
Verify and perform the change of the student codes (figure 4).

Figure 2

Figure 3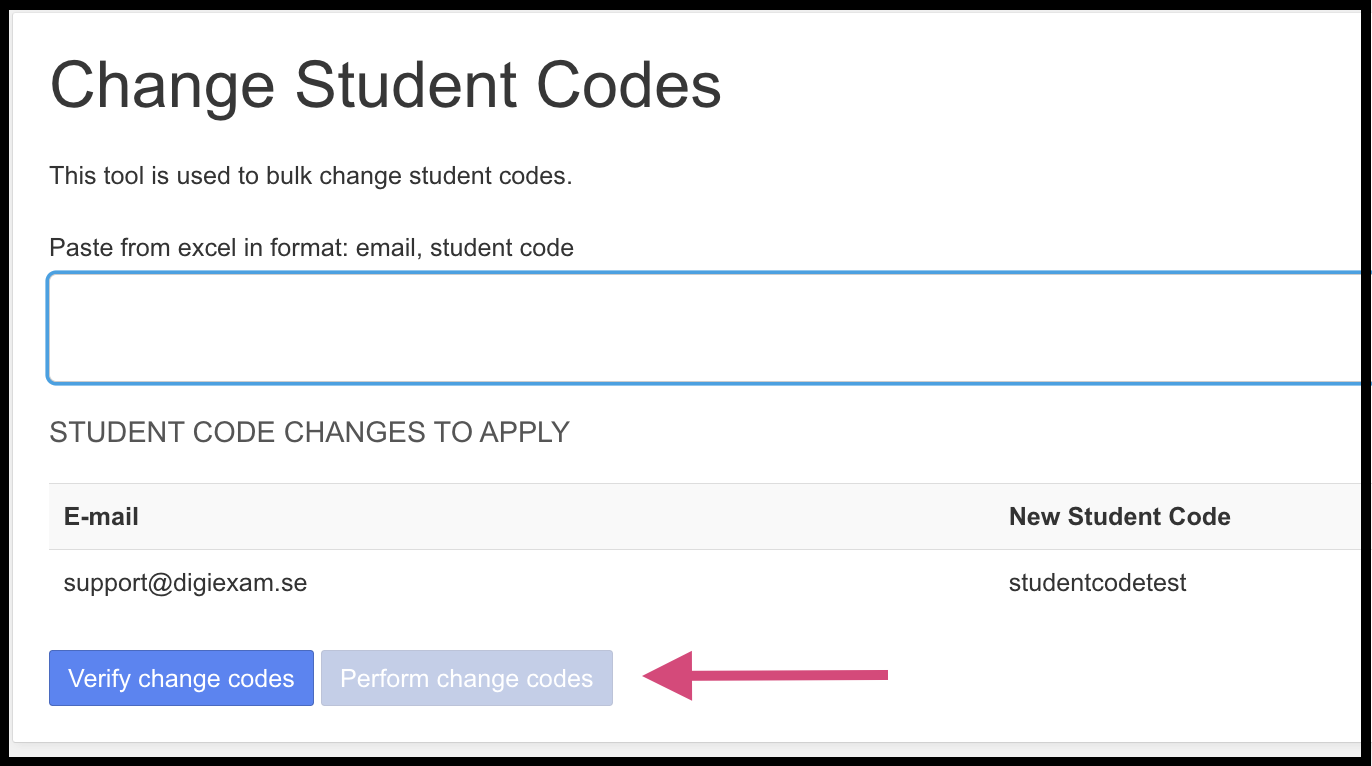 Figure 4