External tools allow students to access allowed web applications and online resources during an exam. For example, online meeting links can be used to allow student monitoring during a remote exam.
An External tool is added by an Account manager at the school or organization and can be added to an exam by the teacher in the editing view.
All added external tools on the school or organization are visible in the exam settings.

To enable an external tool in an exam, click on the External tool tab and select the tool you want to use. Click On to activate the tool.
Click on the icon to set the correct settings.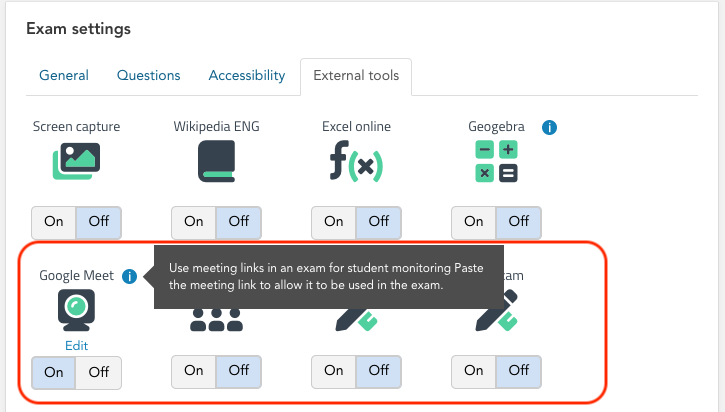 The external tool in an exam requires a link for students to access it in the Digiexam client/application.
Paste the link you want to use in the Landing page URL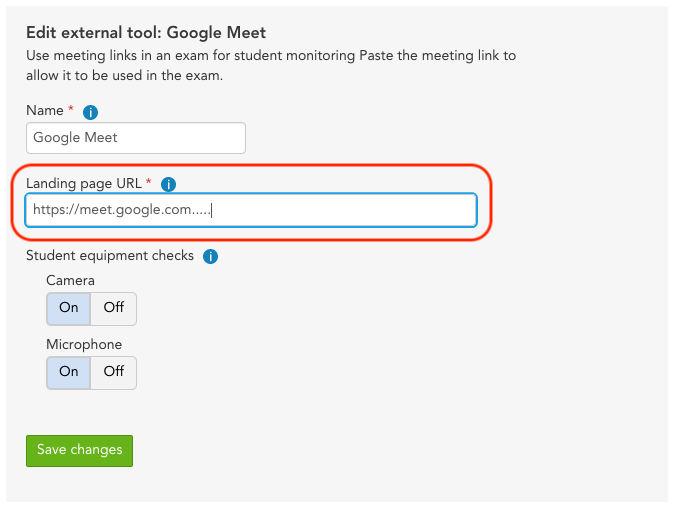 Save the changes with the correct URL and save the exam.
When an online meeting link is used, students need to allow Digiexam to access their webcam and microphone.
When students start an exam with an external tool enabled, an icon is presented in the Start menu and students can access the link before starting the exam or in the exam.