It's crucial that an Account manager at the school verifies the external tool and ensures that it works in the school's IT environment.
---
The web application Geogebras can be added as an external tool in an exam for students to use as a calculator.
To add the external tool on the school/organization, go to Create external tool, select an icon and name the tool "Geogebra"
When the Account Manager adds the external tool "Geogebra", the Landing page URL is added with the correct URL you want to use. We recommended the following URL: https://www.geogebra.org/classic#exam
Teachers don't need to edit the landing page URL since it's a specific tool.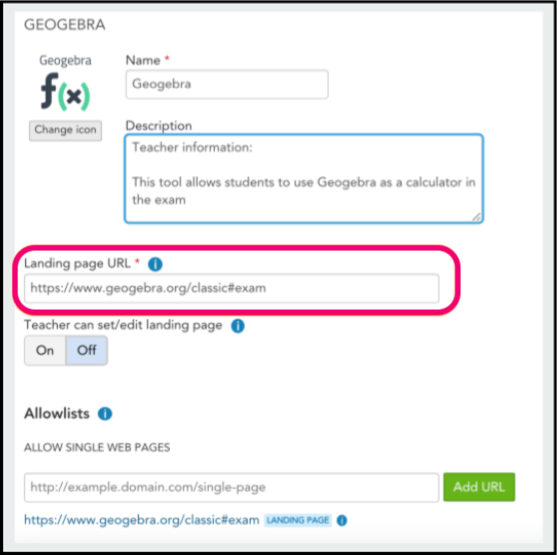 When for example, https://www.geogebra.org/classic#exam has been set as the Landing page URL it's automatically added to Allow single web pages.
No additional URL's are needed.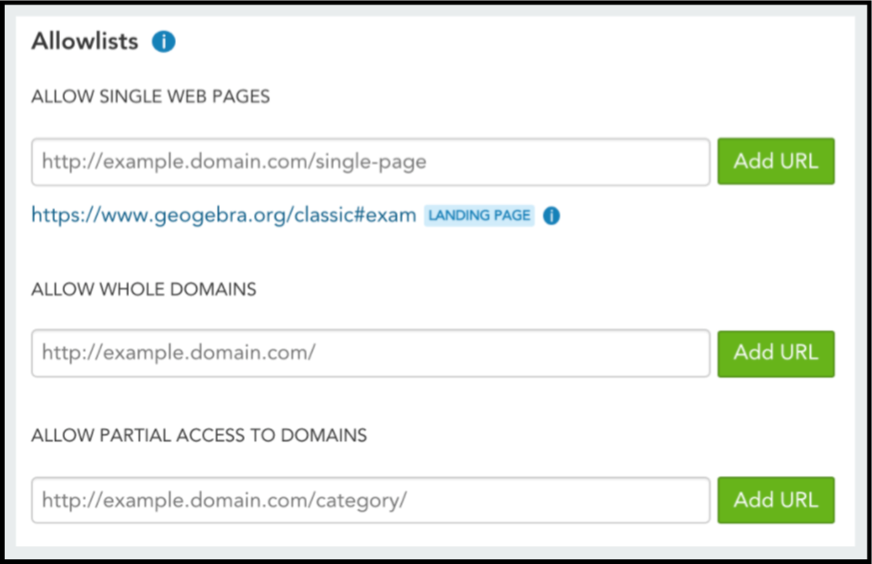 When the external tool used isn't intended to access the students' camera or microphone, the student equipment checks can be Off.
Click "Save Geogebra" to add the external tool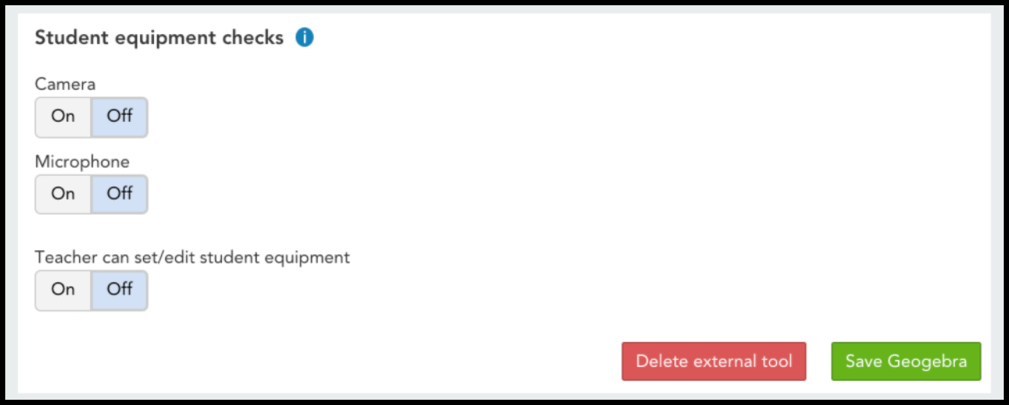 ---