When a student enters an exam, the exam will get locked to prevent the student from re-entering the exam from another device or after handing in. This means that the student no longer has any access to the exam if no one (administrators/teachers/invigilator) unlocks the exam for the student.
If/when a student needs to re-enter an exam again:
Open the exam under the tab Ongoing.
Click on the "padlock" next to the students' names or click on the Unlock all button if you want to unlock the exam for all students (figure 1).

The student starts Digiexam, enters their details (same email address and student code) and starts the exam to continue writing.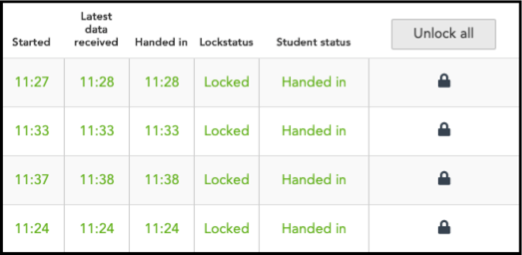 Figur 1
---