When a student submits their answers in DigiExam the exam locks itself. This means that the student can no longer access to the exam unless it is unlocked for the student.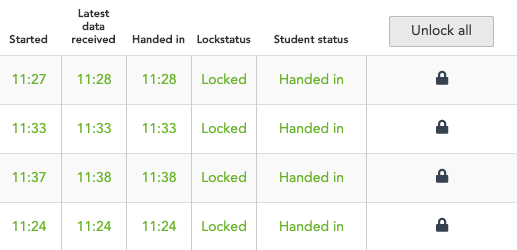 To unlock the exam for one student you click on the padlock icon after the students name. If you want to unlock the exam for all the students you press the Unlock all button.
The students can then log in to DigiExam, search for the exam and continue writing in the exam.