As an administrator or teacher, you can choose to share the grading work of exams with other teachers who have a teachers' role at Digiexam. You can thus only share a test with others if that person has a teacher-role, you can currently not share an exam with a person who, for example, only has a role as an invigilator. Teachers who have received grading work assigned to them cannot share the grading work themselves.

Click on the exam of which you want to share the grading work. Then press "Share grading work ..." (Figure 1).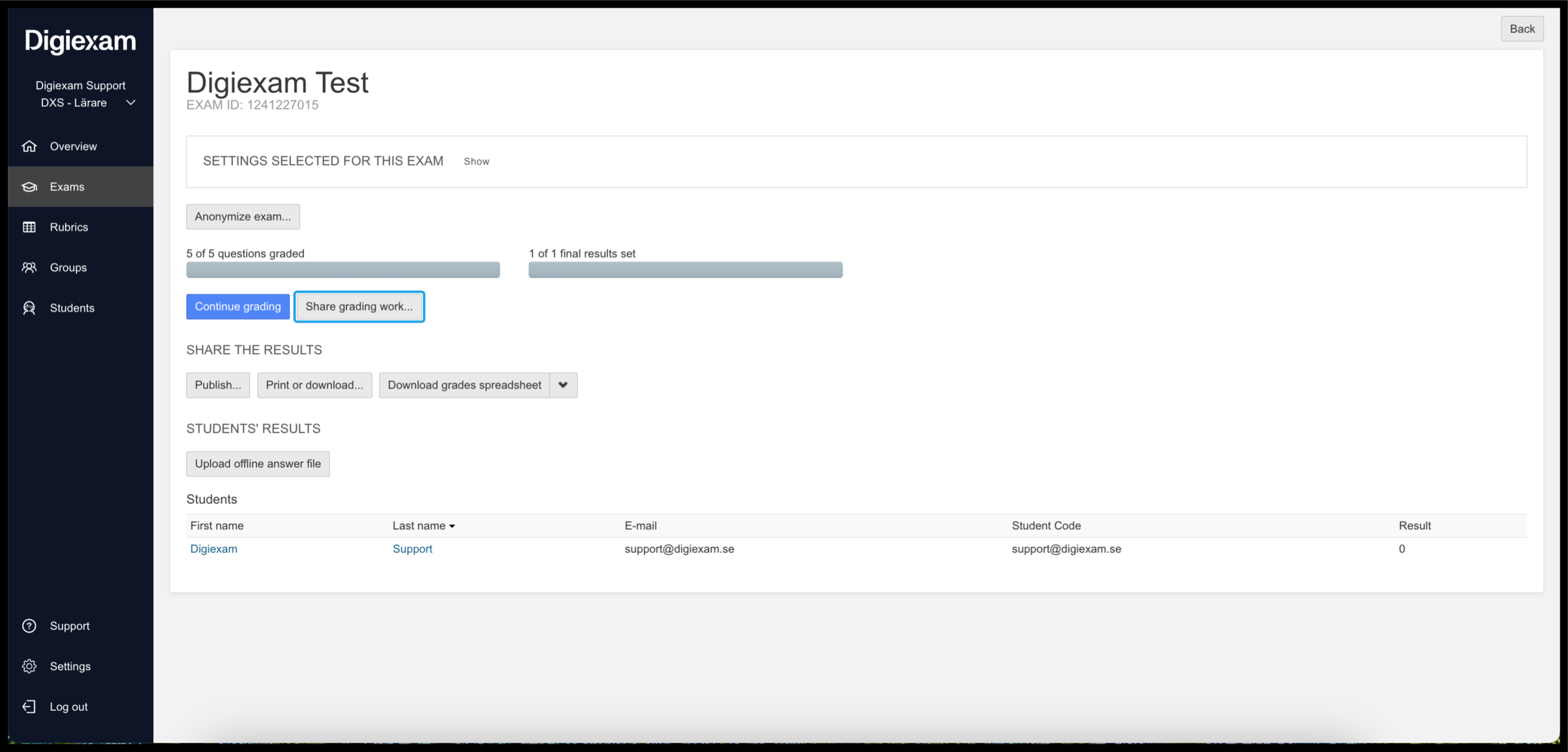 Figure 1

Here, you enter the email address that belongs to the teacher you want to share the grading work with and choose which questions and students that the teacher will have access to, then press "Share grading work" (figure 2). The email address must be linked to a teaching role at your school. Several teachers can have access to the same questions and students.


Figure 2
Here's how to find the grading work assigned to you
Once you have received the grading work shared with you, you can usually find it in the "ungraded" tab. To the right of the title, you can see that the exam is shared with you, and from whom (Figure 3).


Figure 3
To start grading, press "Grade" and then press "Start grading".


Here's how you remove a shared grading work
NOTE: Only administrators or the owner of the exam can remove shared grading work.
Go to your exam library.
Click on "graded"-section.
Click the exam name in the blue colour to get to the "shared grading work view".
Click "shared grading work".
Remove sharing by clicking on the small waste-basket.
If you want information on how to grade exams in Digiexam, click here.
---