To be able to use Digiexam in the best possible way and also sometimes to be able to use Digiexam in general, the app needs certain permissions on your computer. If you have chosen not to grant access to your device more than twice after opening the app, the message will not reappear, and you will not be able to use the app. This is when you get the error message in figure 1. The error message describes how you can provide access to be able to use the app.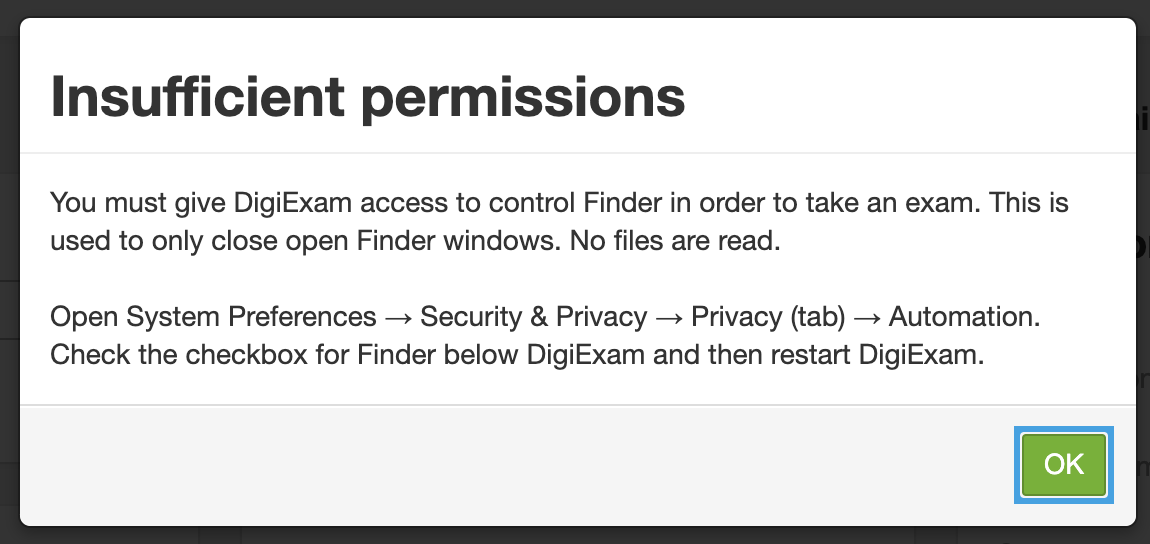 Figure 1
Just as the message describes, you need to go into the settings on your Mac computer and give the Digiexam app access to what it has requested in the message. In this case, it's for Finder. Once you have found the Digiexam app in your settings, you will see something similar to what Figure 2 shows.
The first step is to tap on System Preferences ,
then you need to find Security and Integrity (number 1, figure 2).


Once you have found Security and Privacy and pressed to enter that option, you also need to press Privacy at the far right of all four choices you have (number 2, figure 2).
In order to now be able to make changes and give access to the necessary permissions, you must first press the Padlock (number 3, figure 2).
Then, select Automation in the menu on the left (number 4, figure 2).
Here you will be able to see Digiexam with two options that you can check (number 5, figure 2).
Restart the Digiexam app to use it.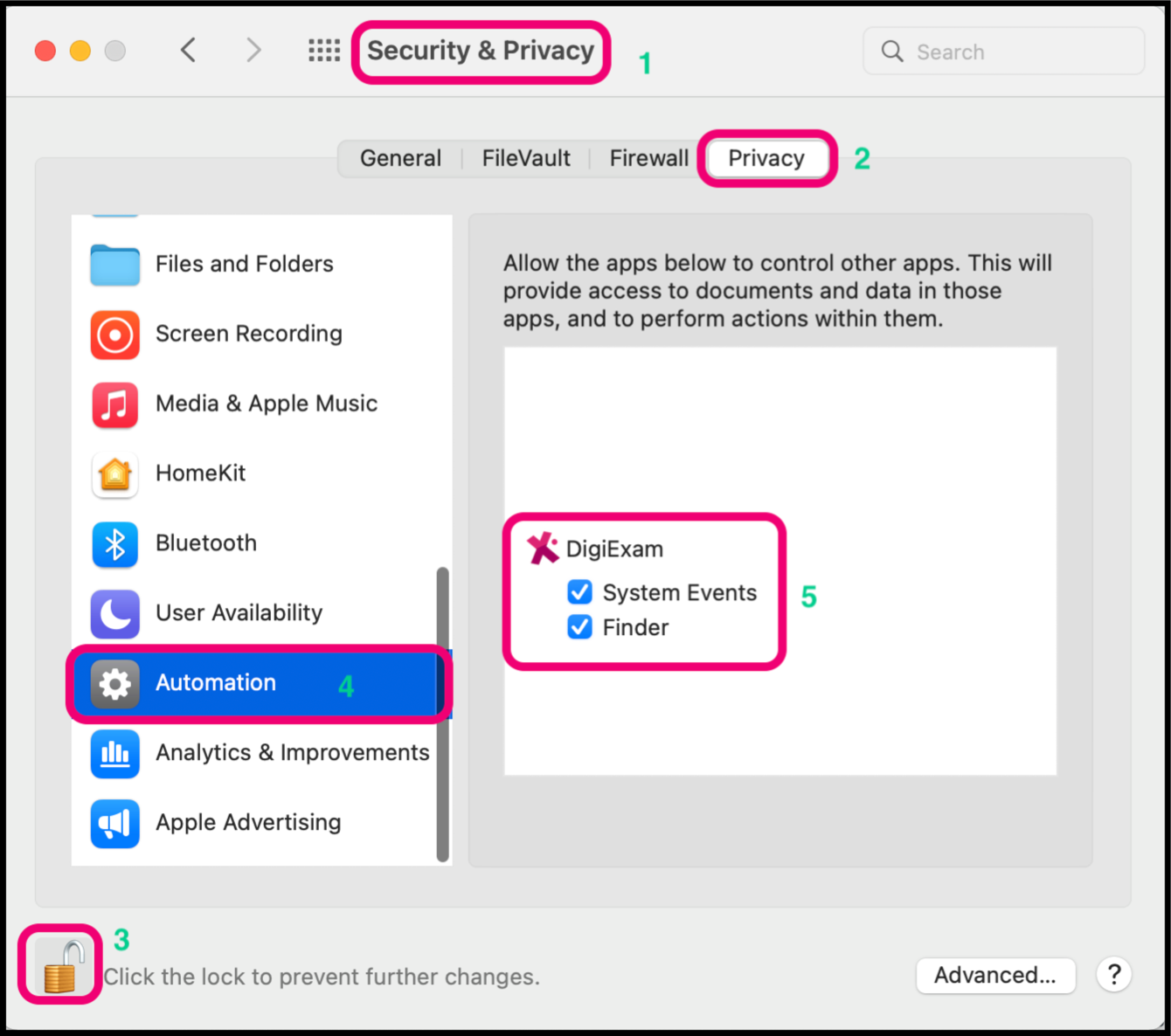 Figure 2
---