Delete Students
An account manager can delete inactive/empty accounts and as a consequence, you can only find empty accounts when searching for students on this page.
Click the

Delete Students

button (figure 1).
Search for the student's student code, name, or e-mail address (figure 2)
Select the student(s) to be deleted, and then click

Delete x Students

(figure 3).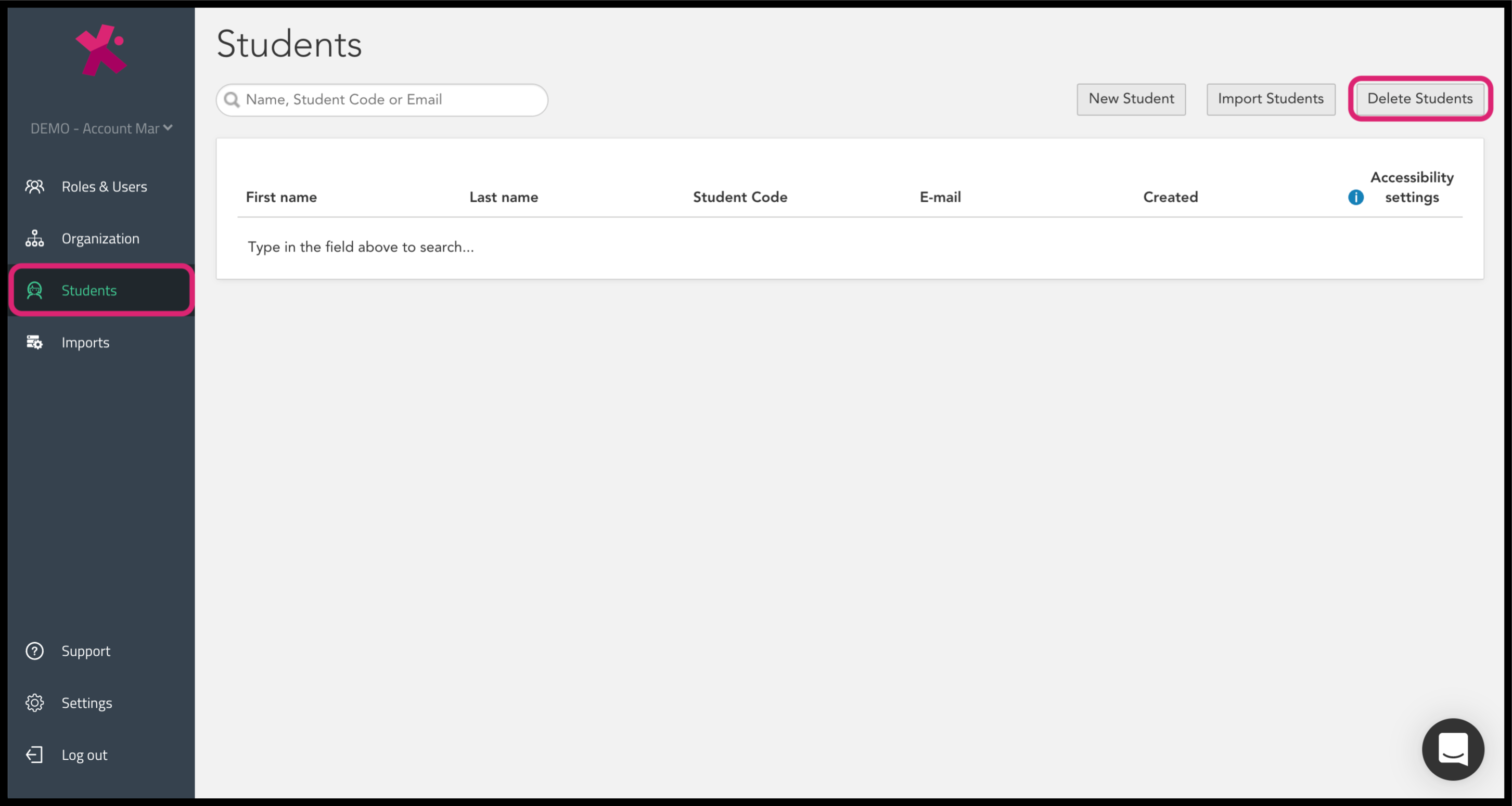 Figure 1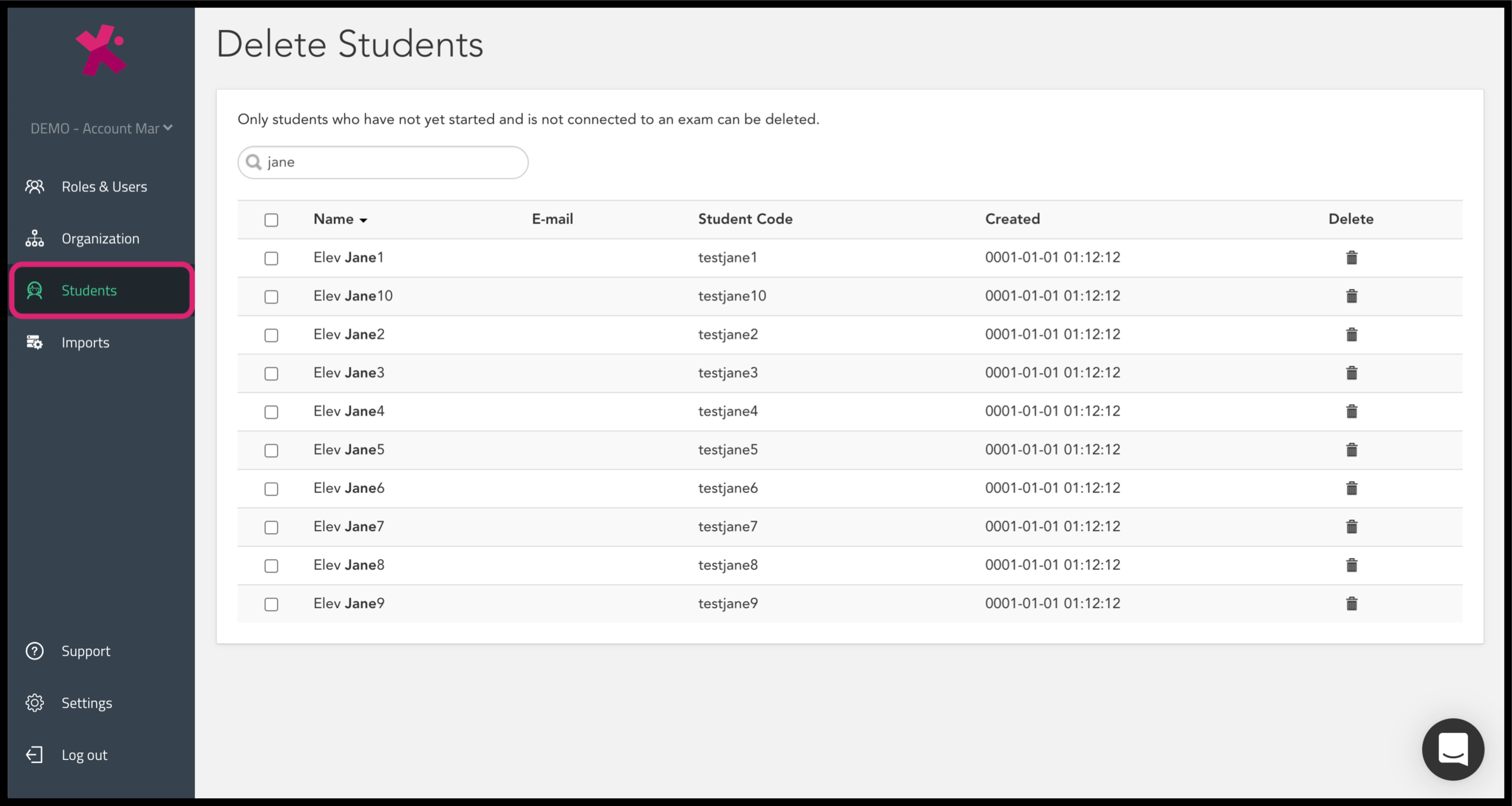 Figure 2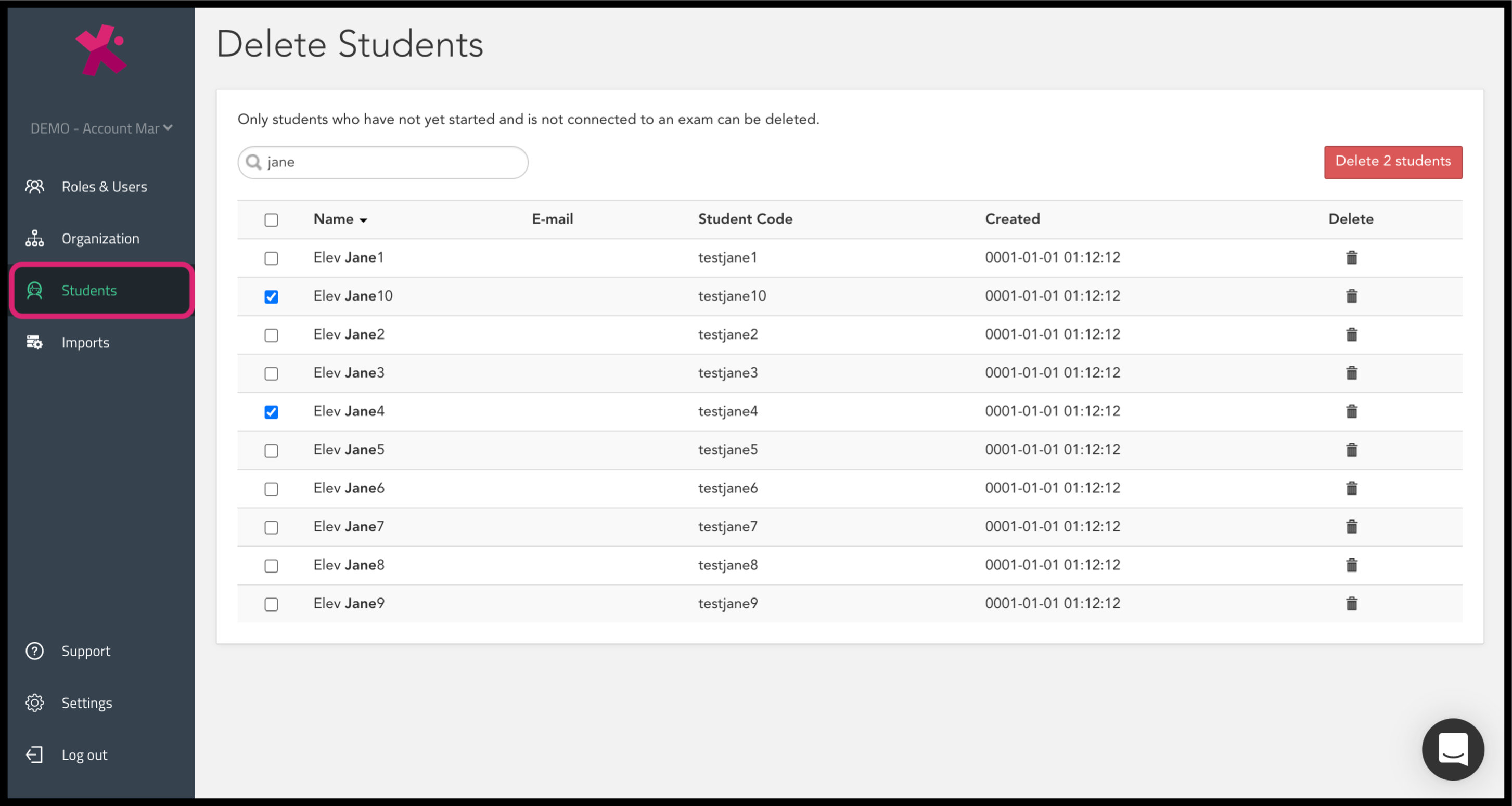 Figure 3


---