Digiexam provides the possibility to use the web application Google Translate as an external tool.
Please note that the external tool must be added by an account manager at the school first, before it becomes available for teachers to use in exams and assignments. It is important that you test the external tool internally and verify that it can be used correctly.
---
List of allowed websites
ALLOW SINGLE WEB PAGES:
https://translate.google.se/?hl=sv&tab=rT
ALLOW WHOLE DOMAINS:
Picture of how the setup should look like!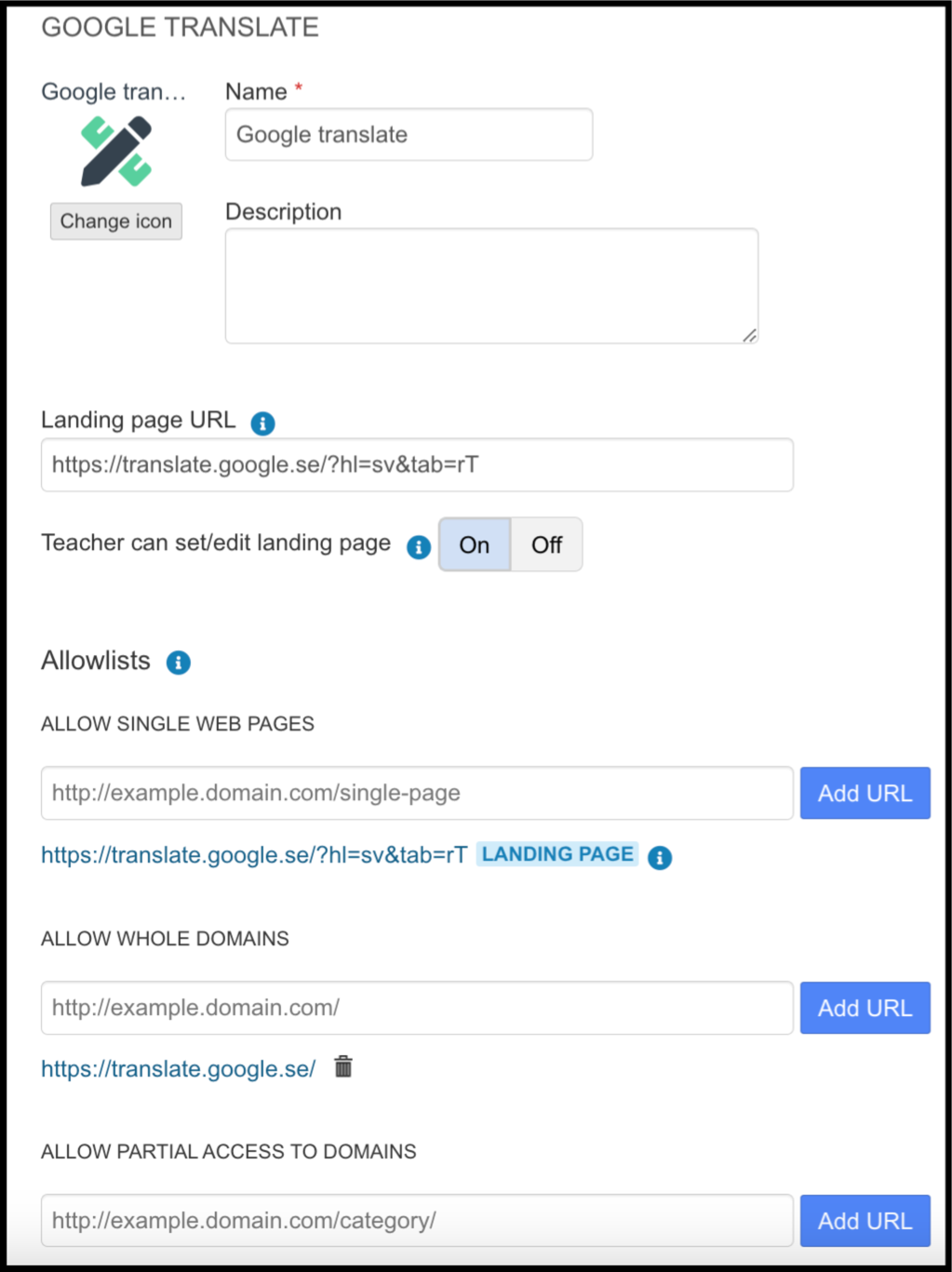 ---
Using Google Translate in an Exam
The function to allow Google Translate can be found in the exam settings under External Tools (Figure 1).

(Figure 1)
---
The teacher selects an external tool to be used in the test by clicking On (Figure 2).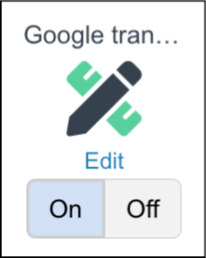 (Figure 2)
---
Taking an Exam in Digiexam with an external tool
Please note! Students can start an external tool in the Digiexam client before or after starting the exam. The exam will start as usual and the external tool will be available for use.
Suggested by the following steps:
1. Teachers allow the external tool to be used in an exam.
2. Teachers start the exam in the usual way, or by clicking Schedule in the Test Library to get an exam ID. A scheduled exam provides an exam ID, but students cannot start it until it is started at the scheduled time or the teacher clicks Start exam in the overview.
3. The exam ID can be communicated to students and the test can be searched for by the student to start.
---