In the Settings tab you are able to make changes to your account.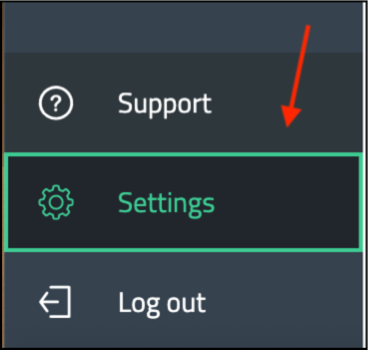 Change personal data
Here you can change your first and last name in Digiexam. You are also able to change the communication settings for your account. Click the save button in order to save your changes.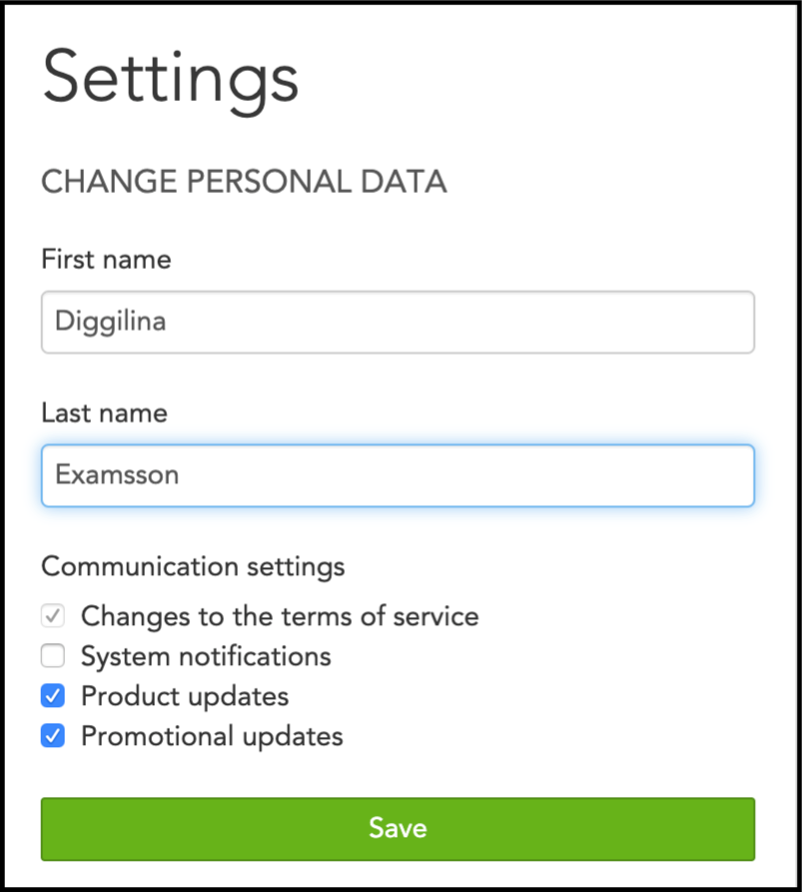 Change password
In the settings tab it's possible to change your password. In order to change your password, first confirm your current password. After that, fill in your new password, and then confirm your new password and click save.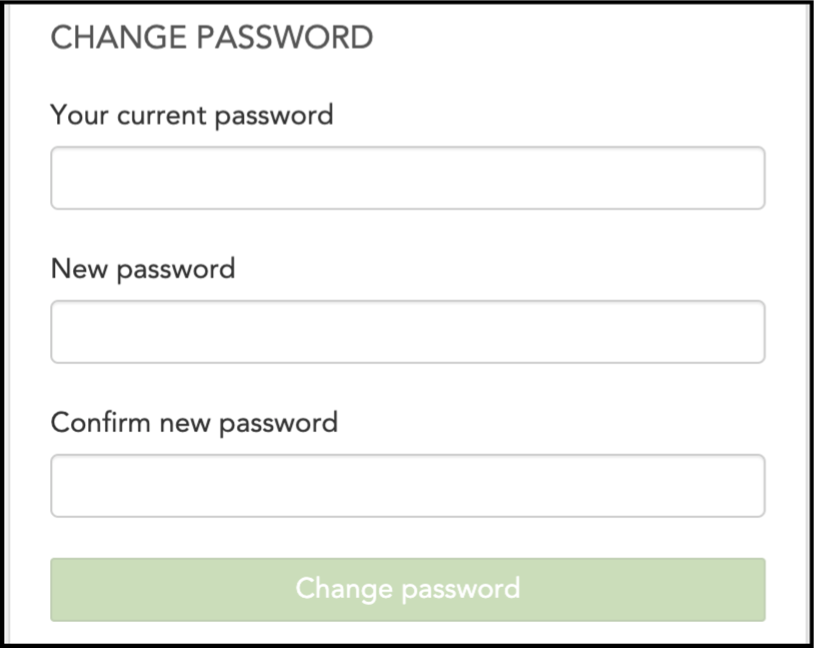 Change language
It's possible to choose between English and Swedish.

---