To get started with DigiExam, you will need to create your account.
If you are a member of an organization that has paid for DigiExam, you will receive an invitation via an email link to create an account. Click on the link to start creating your account. You may receive an account invitation for a teacher, account manager, or administrator. If you are unsure of the role, click here for role definitions. 
If you're only interested in trying DigiExam, you can sign up for a demo teacher account here for free. 
If you already have a DigiExam account, log in here.
After logging in, you will be taken to the "Overview" page (see figure 1.1).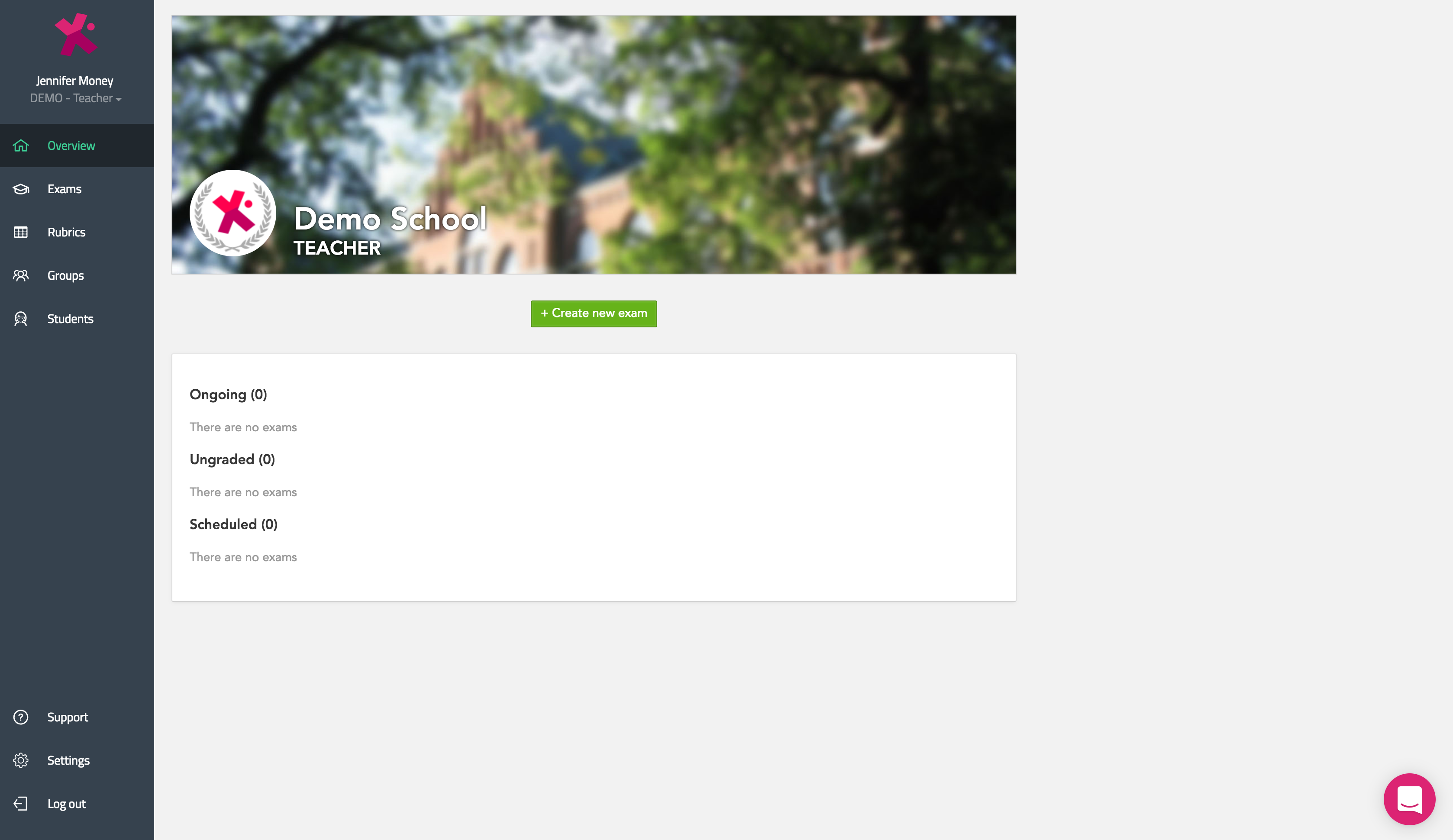 Figure 1.1
Learn how to set up an exam here.