Exam ground rule: Exams in DigiExam require a title, subject and at least one complete question before they can be saved or used.
1. Go to the "Overview" page.
Click on the "Overview" tab in the left toolbar (see figure 2.1).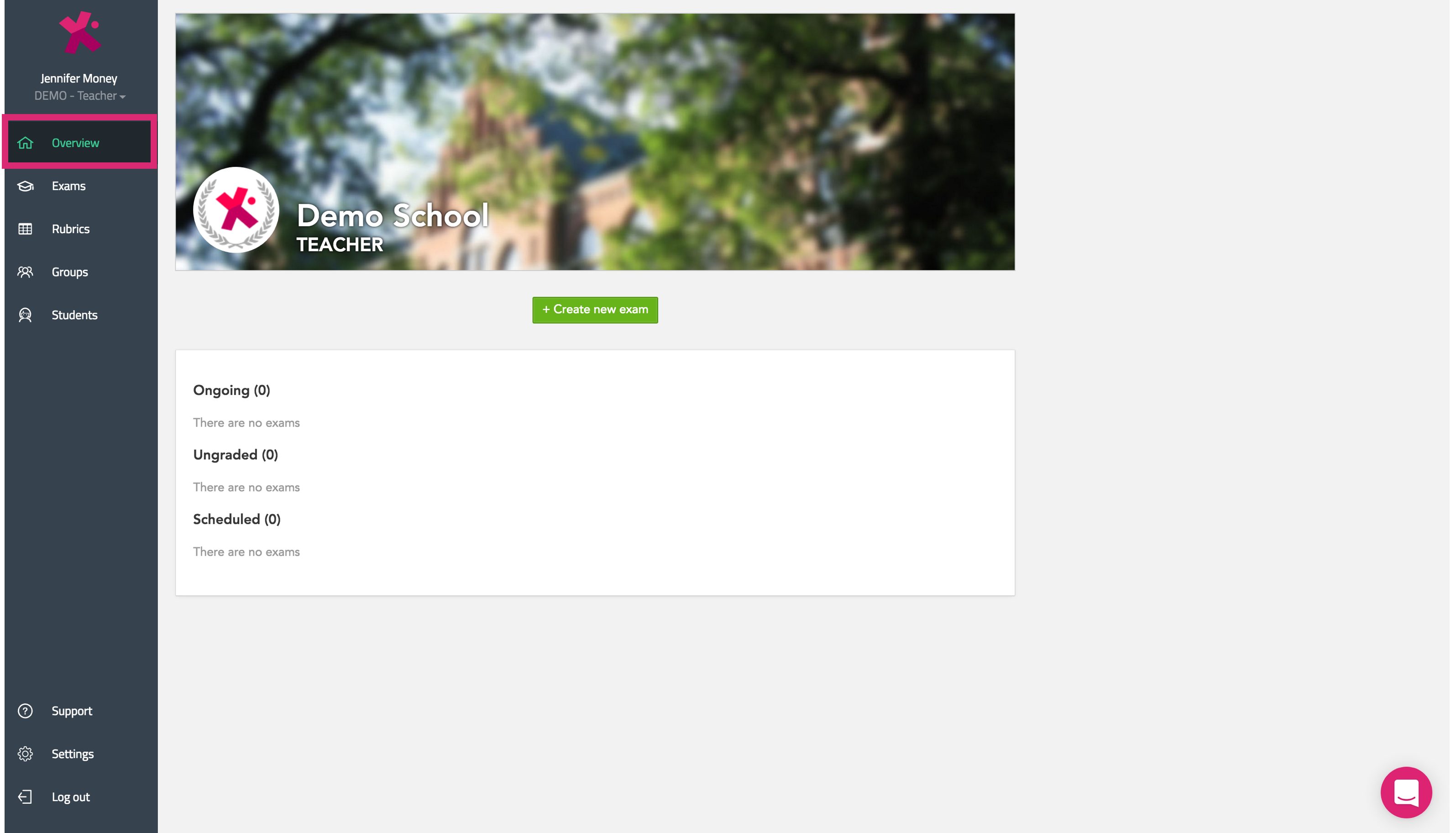 Figure 2.1
2. Create exam
Select the green "+ Create new exam" button (see figure 2.2).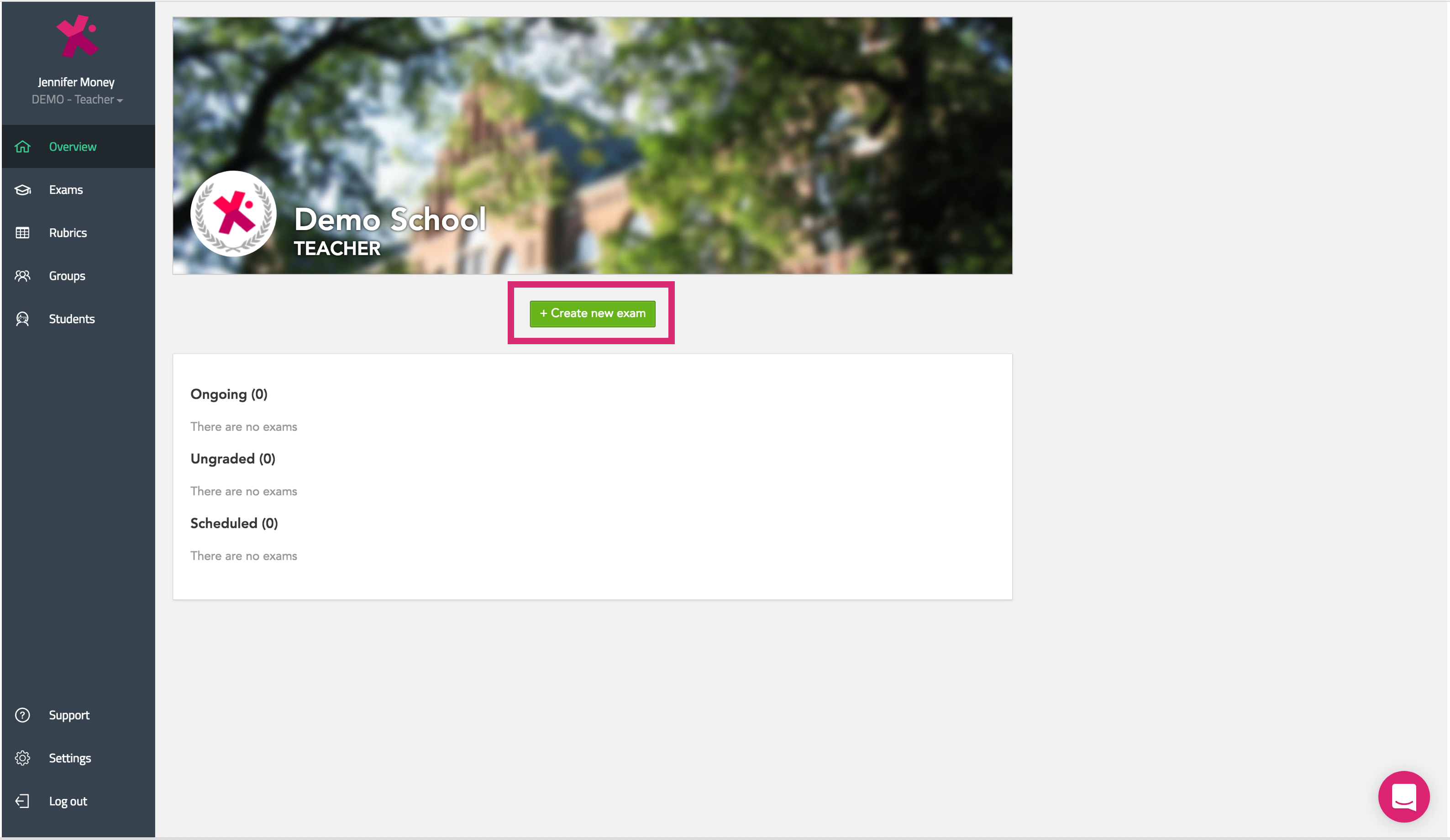 Figure 2.2
3. Name the exam
Fill in a title and subject. The "Title" and "Subject" boxes are mandatory or you can't save the exam. (see figure 2.3).
The public exam description is optional. Fill in this box if there are any general directions or instructions your students need to know while taking their exam.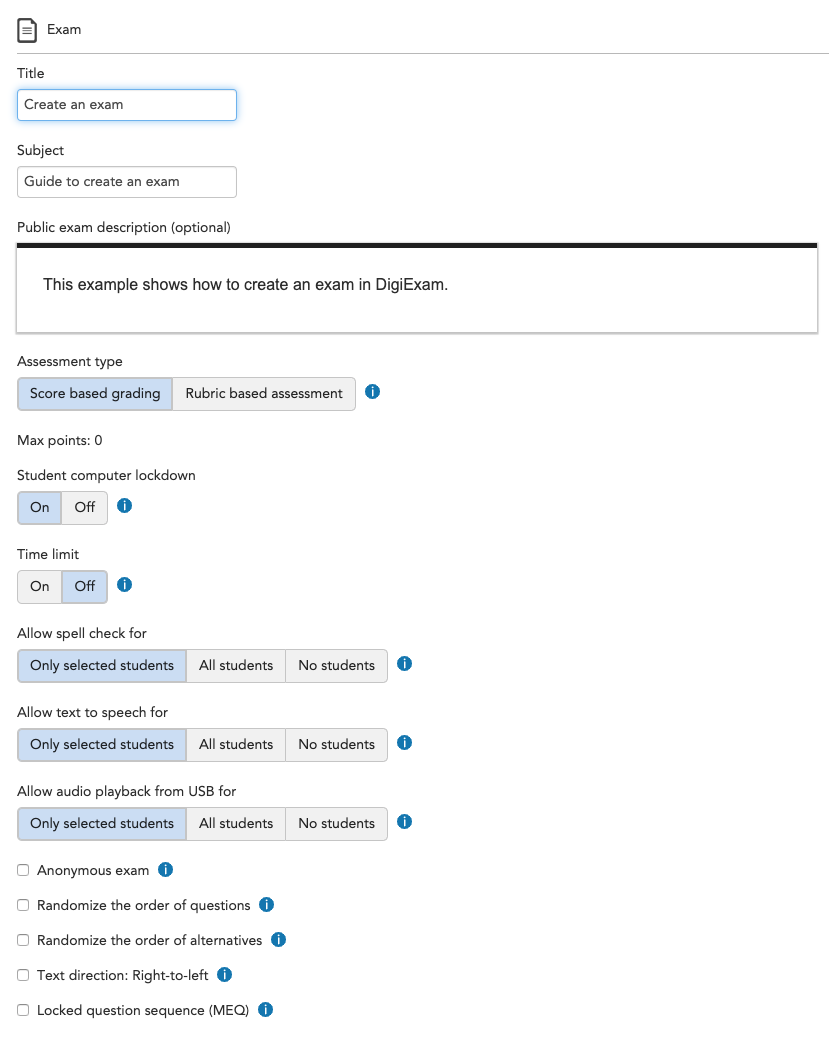 Figure 2.3
The assessment type allows you to change the exam to and from score-based grading and formative grading. For more information about assessment types, click here. (see figure 2.5)

Figure 2.5
4. Choose your settings
Select which settings you would like to turn on for this exam. Hover your mouse over the "i" icon to see an explanation of the setting.
Student computer lockdown (see figure 2.6)

:

When student computer lockdown is turned on, students are prevented from surfing the web or accessing other applications during the exam.

This should always be turned

on

for formal exams

.

Turn lockdown

off

if students are allowed to access other applications or web browsers while completing their exam

(click here to read about how to set up open book exams)

Figure 2.6
Time limit (see figure 2.7): Use a time limit for the exam which automatically hands in the exam for the student. See the article here

Figure 2.7
Spell check, Text to speech, Audio playback from USB and Immersive reader: (see figure 2.8): You can allow all students, only selected students, or no students to use these tools.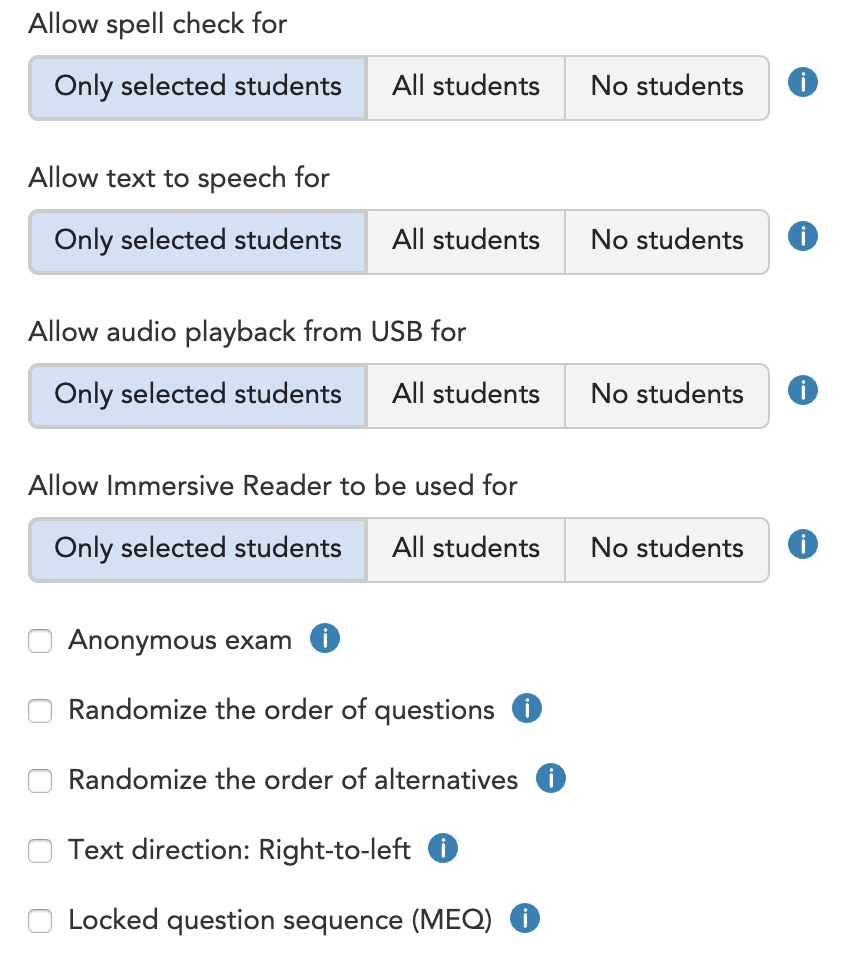 Figure 2.8
Anonymous exam: (click here to read about how to set up anonymous exams) Students will be graded anonymously. Students' names will be removed from their exams once the exam session finishes. An administrator can remove anonymization once grading is complete.

Randomize the order of questions: The questions will appear in a randomized order for students. The original question order you created will be restored when you grade the exam.

Randomize the order of alternatives: The answer choices within multiple choice questions will be randomized. The order is restored when you grade the exam.

Text direction: Right-to-left: Allows you to change the text direction for writing systems that are right-to-left; e.g. Persian, Arabic, Hebrew, etc.

Locked question sequence (MEQ): The sequence of questions in the exam is locked. A student cannot go back and change an already answered question. It's important that the students DigiExam client is updated to version 12.1.0. More information about MEQ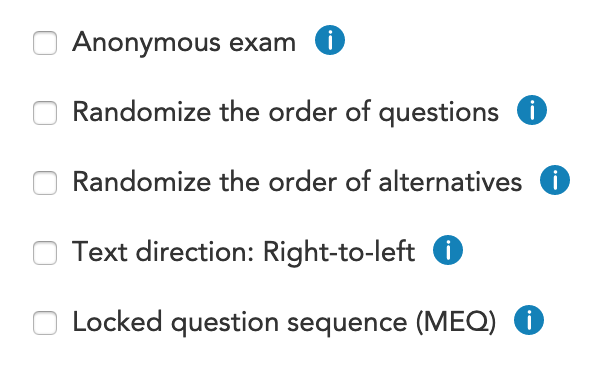 Figure 2.9
Learn how to add questions to your exam here.